Facebook, Amazon, Apple and Google may not all have a big booth with their name on it at this year's CES, but be sure that their presence will still be felt. For example, we expect dozens of new devices that are "Alexa-enabled" to appear on the show floor. Ever since Amazon Web Services opened up Alexa to the developer community in 2015, voice-enabled devices have really taken off and Alexa has been endowed with hundreds of new "skills." At CES, we expect to see a wide range of voice-enabled smart speakers and IoT devices, "Made for HomeKit" sensors and devices, more private and hybrid cloud products, and a continued push into VR, AI and live streaming.
Google is planning on making a big splash at this year's CES with a booth and several hospitality suites. Most likely this will be to showcase its Pixel phones and Google Home products, but, given the company's showing at this year's event, it's possible that it will be releasing something new.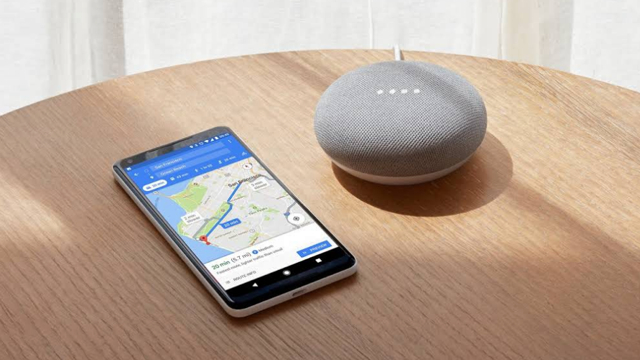 Facebook is expanding its Spaces functionality potentially creating the first VR experience at scale. Spaces may prove to be invaluable in previz and production meetings as teams become more geographically dispersed. Further, we expect to see many products that simplify the process of live streaming, which Facebook will be pushing more heavily in 2018.
Apple (which, sadly, has always eschewed CES) will not be there again this year. However, there should be plenty of "Made for HomeKit" sensors and devices that work on the Apple platform. LG will also be showing its latest full Thunderbolt 3 monitors. These monitors will come in both 32-inch (4K) and 34-inch (5K) UltraWide options.
Other enabling technologies to note for this year's CES: Intel will be going head-to-head with Nvidia on AI with its newly announced Nervana chipset and Movidius Neural Compute Stick, and we may see some early implementations. In addition, Intel will be releasing its new Core H processor that combines CPU, graphics and RAM all in a single module. This should lead to even smaller devices or existing devices (like laptops) that will use the extra space to include things like larger batteries.
Finally, while we also expect to see larger and faster private cloud and hybrid cloud devices at CES, they will likely be consumer grade and therefore less relevant for production uses. However, we continue to evaluate cloud storage as a key component of any production in the cloud workflow.
For more information on CES 2018 (#CES2018), visit the event's official website or its Facebook page. The ETCentric community should also be interested in C Space at CES, which examines "disruptive trends and how they are going to change the future of brand marketing and entertainment."
The ETCentric team will have the latest in new products and trends with live reporting from CES January 9-12.
Topics:
4K
,
5K
,
Alexa
,
Amazon
,
Apple
,
Artificial Intelligence
,
AWS
,
C Space
,
CES 2018
,
Cloud
,
CPU
,
CTA
,
Digital Assistants
,
Facebook
,
Facebook Spaces
,
Google
,
Google Home
,
HomeKit
,
Intel
,
IoT
,
Las Vegas
,
LG
,
Live Streaming
,
Mobile
,
Monitors
,
Nervana
,
Nvidia
,
Pixel
,
Production
,
Sensors
,
Smart Speakers
,
Smartphones
,
Social Media
,
Thunderbolt 3
,
Virtual Assistants
,
Virtual Reality