TikTok is targeting a massive four-fold increase in global e-commerce revenue this year, aiming for $20 billion in sales. The social media platform reported gross merchandise activity of $4.4 billion last year, which reflects the total sale of goods via the TikTok Shop e-commerce solution. TikTok is banking on significant growth in markets including Indonesia, where influencers live-stream shopping pitches for everything from denim jeans to lipstick. The U.S. and Europe account for a tiny portion of the projected goal, but TikTok is hoping for modest gains in those areas as well.
"The world's most valuable startup is trying to grab a bigger slice of a $17 trillion online commerce arena as its main revenue driver — its advertising business — slows during an economic downturn," Bloomberg writes.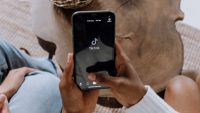 That includes leveraging the 150 million users the Chinese-owned company serves in the U.S., even though that seems counterintuitive given the backlash by both state and federal lawmakers against the social platform, alleging it to be a national security risk. Montana banned TikTok in May and the White House has made it off limits for government employees.
Yet Bloomberg speculates that "forming profitable ties with U.S. merchants and brands could help TikTok gain allies just as it begins to fight back against critics in Washington and in the courts."
Though live shopping in the U.S. and Europe lags the activity in Asia, TikTok is optimistic based on the performance in China of sister-company Douyin, also owned by ByteDance.
"While TikTok Shop has been a bonanza in Southeast Asia, the lack of enthusiasm for the live-stream shopping model in the U.S. and Europe has hindered its efforts there," according to Business Insider. "The major social platforms like Instagram and YouTube have struggled to make live-stream shopping a habit among U.S. consumers. Instagram killed its live shopping feature in March."
"TikTok Shop lets users buy items while scrolling through an endless feed of short videos and live streams within its main social media application, hoping consumers use it as an alternative to Amazon.com Inc. or Sea Ltd.'s Shopee," writes Bloomberg.
Last year, TikTok began rolling out shopping in markets including the UK, Indonesia and Vietnam. "TikTok Shop remains a sliver of ByteDance's $80 billion revenue," Bloomberg notes.
"At the same time, TikTok slashed about $2 billion off its 2022 target for ad sales, illustrating the slowdown to its core business," Bloomberg writes, speculating that if TikTok hits its target it could validate the live-stream shopping concept, reinvigorating it even in sluggish markets like the U.S. and UK.
Related:
Senators Say TikTok May Have Misled Congress on Handling of U.S. User Data, The New York Times, 6/7/23
Analysis: There Is Now Some Public Evidence That China Viewed TikTok Data, CNN, 6/8/23
Senators Press TikTok on Whether App Allowed U.S. Data to Be Accessed by China, The Hill, 6/7/23
Topics:
Advertising
,
Amazon
,
Asia
,
Ban
,
ByteDance
,
China
,
Douyin
,
E-Commerce
,
Europe
,
Indonesia
,
Influencer
,
Instagram
,
Live Streaming
,
Montana
,
National Security
,
Sea Ltd.
,
Security
,
Shopee
,
Shopping
,
Social Media
,
TikTok
,
TikTok Shop
,
United Kingdom
,
United States
,
Video
,
Vietnam
,
YouTube