The metrics that define binge viewing of television are astounding. According to Deloitte Consulting's U.S. media & entertainment leader Kevin Westcott, 70 percent of the population binge-views TV, watching an average of five episodes at a time of any given series. At a Digital Hollywood session at CES 2017, Westcott quizzed industry leaders on how binge viewing has impacted advertising, viewers and content creators. Also highlighted was the need for a new kind of EPG (electronic programming guide) to enable search and discovery in a binge TV environment.
Not everyone, however, believes binge viewing will become the sole way that viewers will watch content. NuMedia Studios chief executive Michael Kernan notes that either the audience or the advertiser pays for TV — and advertisers don't like the binge model.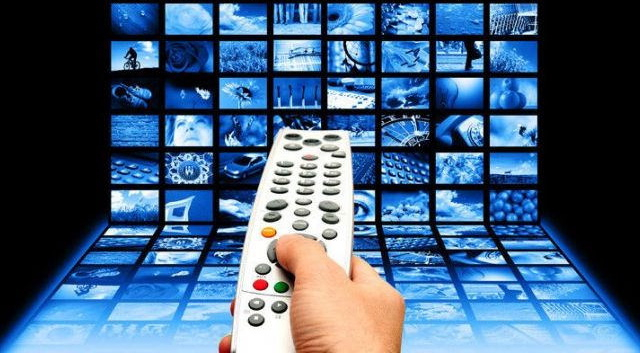 "They're planning for Q1, Q2, Q3," he said. "They want to stretch it out. So the traditional model will stay the same to some extent." Coalition for Innovative Media Measurement chief executive Jane Clarke agrees. "On Hulu, you have to watch an ad in its entirety, but there are fewer ads," she said. "There will continue to be an advertising model. It just getting the technology to support and measure it in the right way."
Discovery is a big challenge for all these content providers, according to Westcott. "How do you introduce new content in a binge-watching environment?" he asked the panelists. "And how do you get people to discover new content in the age of bingeing?"
Clarke agrees that, if you're a cable subscriber, for example, those cable ops are "notoriously bad" at being able to provide consumers with all the ways that a TV show can be accessed. "I think the better EPGs are coming, but we haven't seen enough of that, using data and recommendation search," she said.
Synacor chief executive Himesh Bhise reports that viewers pick up on a variety of cues, including cliffhangers in the last ten minutes of each episode. "In binge watching, the last ten minutes always have you waiting for the next time, similar to linear TV," he said. "The question is how you move viewers from content type to different content type. As a provider of videos, you want people to experience multiple forms of content, which makes them more likely to stay on the platform."
Revolt TV vice president of audience insights & strategy Jake Katz points out that few people talk about the importance of social media in driving viewers to new content. "It's becoming an important part of peoples' search habits," he said. "We get cues from family and friends."
The curator and influencer also wield power to push viewers to try new content. Westcott adds that millennials in particular are "more influenced by recommendations from their peers, even those they don't know, than they are from TV." Katz predicts that, "the next phase of discovery will come from leveraging social media with influential viewers and audience management."
Bottom line: search and discovery in the era of binge viewing is not a simple or single solution, but must plug into the complexities of the human experience.
No one has yet to create that "great digital product" — the replacement for the old-fashioned water cooler — to drive search and discovery. "Everyone is testing how to capture the sea change," said Katz. "Inherently the under-35 year old demographic is lazy because there is so much out there to watch."
Clarke believes that we need to be able to use "all kinds of data sets and combine it with digital data" to create the research required to make such a digital product. Katz reports his company has experimented with Facebook Live, to stream pre-show and post-show segments. "The exposure can be ten-fold," he said. "Facebook Live is generating real-time demand."
The panelists also briefly addressed the fragmentation of log-ins, as more content providers go direct to consumers. "How many log-ins can a user have?" asked Westcott. The consensus was that some kind of re-aggregation will have to take place down the road.
Topics:
Advertising
,
Binge Viewing
,
Cable TV
,
CES 2017
,
CIMM
,
CTA
,
Deloitte Consulting
,
Digital Hollywood
,
Discovery
,
EPG
,
Facebook Live
,
Himesh Bhise
,
Hulu
,
Influencer
,
Jake Katz
,
Jane Clarke
,
Kevin Westcott
,
Log-Ins
,
Michael Kernan
,
Millennial
,
NuMedia Studios
,
Recommendation
,
Revolt TV
,
Search
,
Social Media
,
Synacor
,
Video