Chinese tech giant Tencent Holdings is focused on eSports, hosting arena competitions that could boost revenue from its games such as "League of Legends," importing game titles from abroad, and purchasing the services that stream the games. The company, well known for its WeChat messaging app, is already the world's largest videogame company by revenue. According to analysts, Tencent dominates China's $38 billion game market, and recorded an estimated $18 billion in global sales in 2017, about half its total revenue.
The Wall Street Journal reports that, according to Niko Partners managing partner Lisa Cosmas Hanson, "Tencent's strategy is to own the entire games ecosystem, and overseas it executes that strategy through its subsidiaries without any Tencent branding," dubbing it "Tencent's silent global expansion."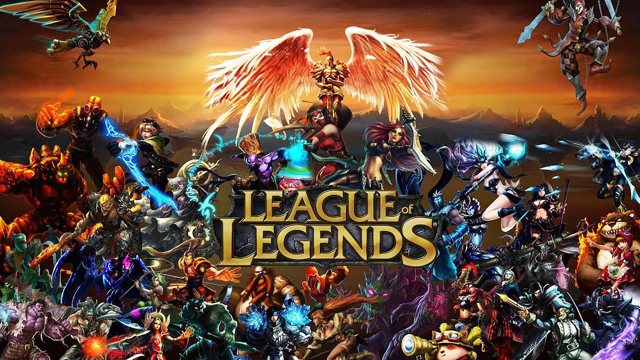 A Tencent report stated that China's eSports market will almost double to $1.5 billion by 2020, up from $760 million in 2017. Newzoo reported that almost half the country's population (620 million people) plays games on phones, computers or game consoles, with 97 percent of Chinese players relying on their phones for games. It added that, "about one-third of the estimated 380 million global online audience for eSports … is also in China."
North American eSports fans, however, are more valuable, generating $14.80 per fan versus $2.70 for the average Chinese enthusiast. "Brands like Apple value North American and European fans because they're more likely to have higher income and spend money on their brands," said Newzoo senior market analyst Jurre Pannekeet.
In the U.S., Activision Blizzard's Overwatch League has franchises owned by groups that control major sports franchises such as the NFL's New England Patriots, Los Angeles Rams and National Hockey League's Philadelphia Flyers. Still, "72 percent of the [Overwatch] grand final's peak audience of 1.2 million viewers" came from China, according to Esports Charts, which also reported that "League of Legends" "achieved a peak audience of 127.6 million online viewers, the most popular eSports event in history."
Nielsen eSports managing director Nicole Pike noted, however that, "advertisers, though, remain wary of viewership data from greater China being inflated because it is difficult to accurately measure or verify." Tencent, which owns half of Epic Games, brought that company's "Fortnite" title to China and "invested more than $1 billion this year in Chinese video-streaming companies Huya and Douyu, which together drew 74 million viewers for a 'League of Legends' event in May."
Tencent also brought its top mobile title "Arena of Valor" to a Los Angeles convention in June. While the game earned almost $2 billion in revenue in China, it "generated just $3 million in the U.S. since its release in December, according to market research firm SuperData." The company also hit a roadblock at home, when "Chinese regulators this week pulled the license for a videogame, 'Monster Hunter: World,' just days after Tencent launched off its WeGame distribution platform."
Topics:
Activision Blizzard
,
Apple
,
Arena of Valor
,
China
,
Douyu
,
Epic Games
,
eSports
,
Esports Charts
,
Fortnite
,
Gaming
,
Huya
,
Jurre Pannekeet
,
League of Legends
,
Lisa Cosmas Hanson
,
Los Angeles Rams
,
Monster Hunter: World
,
New England Patriots
,
Newzoo
,
Nicole Pike
,
Nielsen
,
Niko Partners
,
Overwatch League
,
Philadelphia Flyers
,
SuperData
,
Tencent Holdings
,
WeChat