In a hearing on Wednesday, lawmakers on both sides of the aisle agreed on the need for legislating privacy for online users, but not everyone is on the same page as to what such laws should cover. Amazon and Google executives, whose companies depend on user data for revenue, warned that some kinds of regulation could have the unintended consequence of limiting the services they're able to provide. What has become clearer is that hammering out the details of the legislation could take a long time.
The Wall Street Journal reports that Commerce Committee chair Senator John Thune (R-South Dakota) opened the hearings by pointing out that, "there is a strong desire by both Republicans and Democrats, and by both industry and public interest groups, to work in good faith to reach a consensus on a national consumer data privacy law."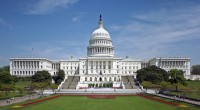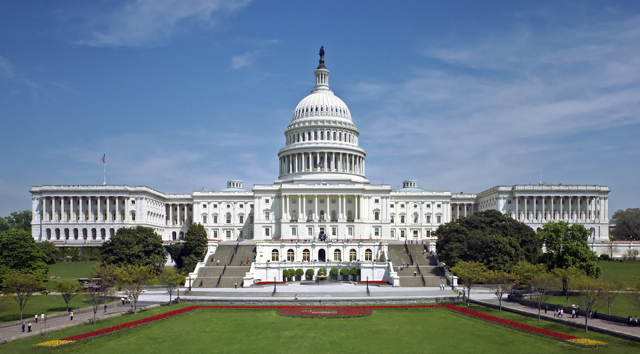 But the tech companies tempered this sanguine view by expressing their fears of over-regulation. Amazon vice president Andrew DeVore asked legislators to "ensure that additional overhead and administration demands any legislation might require actually produce commensurate privacy benefits."
Another issue facing Congress is "how to legislate for potentially sensitive information that can be obtained through smartphones, such as user location data."
"These points highlight the complexity of the challenge," said AT&T senior vice president for public policy Len Cali. Telecoms are asking for "more uniform treatment" of their industry with tech giants, which "could reduce Internet companies' advantages."
California passed a strict state privacy law, and one question going forward is if a federal law would block state laws. Tech companies and telecoms would prefer a "looser federal standard" to override stricter state laws, but "some lawmakers are uncomfortable" with that idea.
Another question is "whether the legislation would entail strengthening remedies for consumer-data breaches that have become commonplace." Google was grilled "on the company's reported plans to develop a search engine adhering to China's Internet censors," but Google chief privacy officer Keith Enright said the company is "not close to launching a search product in China and whether we eventually would or could remains unclear."
Elsewhere, WSJ interviewed LinkedIn co-founder Reid Hoffman about lawmakers' "heightened scrutiny." He stated that, "tech needs to do a much better job being transparent," but noted that, "if Facebook was restricted and slowed down, maybe what we'd all have is [China's] WeChat … so it's actually in fact a Chinese company that's doing it."
Hoffman has proposed public-private partnerships "as an alternative to regulating tech," pointing to "the Motion Picture Association of America rating system [as] a partial example." He proposed that the tech industry partner with "objective third-party nonprofits" to rate the truthfulness of content. He also advised caution with regard to legislating data privacy, "because you're trying to allow for continued innovation."
Related:
Ex-Google Employee Urges Lawmakers to Take On Company, The New York Times, 9/26/18
Google Tweaks Chrome in Response to Privacy Criticism, The New York Times, 9/26/18
Topics:
Amazon
,
Andrew DeVore
,
AT&T
,
California
,
China
,
Chrome
,
Commerce Committee
,
Congress
,
Data Privacy
,
Facebook
,
Google
,
Government
,
Internet
,
John Thune
,
Keith Enright
,
Legislation
,
Len Cali
,
LinkedIn
,
MPAA
,
Privacy
,
Regulation
,
Reid Hoffman
,
Search
,
South Dakota
,
Telecoms
,
WeChat