The growing popularity of streaming services such as Netflix, Roku and Apple TV have led to older audiences becoming more comfortable with the on-demand approach to viewing traditional television content on devices other than their TV sets. As a result, producers of Web-based programming are hoping that inexpensive Internet talk shows will help with this online transition for new viewers as well as consumer-brand advertisers.
For example, "The Moms View" is a YouTube lifestyle show from producer Maker Studios that will start its second season next month.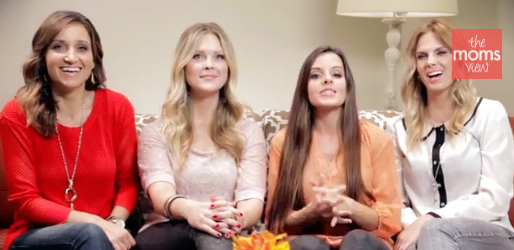 "The first season of 'The Moms View' has drawn 11 million views with 117,000 subscribers to the channel," reports The Wall Street Journal. "That reflects a solid start for the show — particularly since YouTube is so heavily populated by younger users. Executives from Maker are now presenting 'The Moms View' to consumer-product companies that want to spend their advertising and marketing dollars to reach adults making household buying decisions. The show's producers say the show's viewer demographic is 18-to-30-year-olds."
Another successful online talk show is "IMO" — text-speak for "in my opinion" — on AwesomenessTV, which was created for teens by Los Angeles-based producer and director Brian Robbins.
"Less than a year after he founded the company, its main YouTube channel has almost 570,000 subscribers and 115 million video views," explains the article. "Last month, DreamWorks Animation SKG announced it was acquiring AwesomenessTV for $33 million."
Talk shows are ideally suited for the smaller screens of mobile devices. And while traditional TV talks shows typically draw their celebrity guests and topics from other media (music, film, TV), online talk shows draw their topics from trending social media, which assures producers that there is already interest. Web-based talk shows are also not confined to the time frames of TV programming. Therefore, they can produce shorter segments for easy consumption.
TV producers are recognizing the shift in competition. For example, "The Ellen DeGeneres Show" has been posting clips from the show since 2006.
"Its YouTube page now has 5.6 million subscribers, the 16th-most subscribed-to YouTube channel, according to the analytical site VidStatsX, and 1.9 billion video views," notes WSJ. "When Britney Spears appeared on 'Ellen' last fall, 'Gangnam Style' singer Psy dropped by to give Ms. Spears a dance lesson. On YouTube, the video of the gambit has been viewed nearly 53 million times."
At the request of advertisers, the "Ellen" team has also started producing content especially for YouTube that does not appear on the TV show. A recent clip, sponsored by Mattel, featured YouTube sensations Sophia Grace Brownlee, 10, and her cousin Rosie, 6, as they interview Reese Witherspoon and talk the actress into wearing a tutu similar to theirs.
Topics:
Ads
,
Advertising
,
Apple
,
AwesomenessTV
,
DeGeneres
,
DreamWorks
,
DWA
,
Ellen
,
Format
,
Gangnam Style
,
Maker Studios
,
Mobile
,
Moms View
,
Netflix
,
Online
,
Psy
,
Roku
,
Streaming
,
Talk Show
,
Television
,
Trend
,
TV
,
Video
,
VOD
,
YouTube