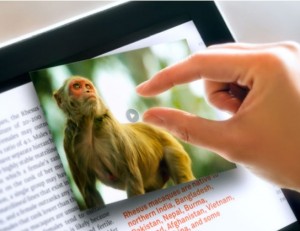 Former Apple engineers Kimon Tsinteris and Mike Matas have created a digital creation tool that might have a dramatic impact on the "frictionless" self-publishing of electronic books. Book apps created with the platform will leverage the sensors, touchscreen gestures, microphone and graphics chip of the iPad and iPhone to create a more interactive experience for electronic reading. The duo's Push Pop Press is getting an interesting start, with some help from former vice president Al Gore.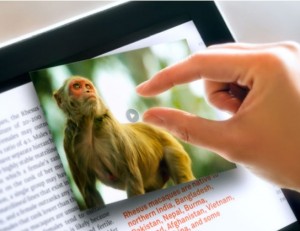 According to the Wired Gadget Lab: "Push Pop Press will be a publishing platform for authors, publishers and artists to turn their books into interactive iPad or iPhone apps — no programming skills required." The app enables users to augment their stories with photos, videos and a compelling variety of interactive features, which could go beyond books to the publishing of magazines and newspapers.
Push Pop Press could become an affordable alternative to the tools featured in Adobe's Creative Suite, commonly used for creating today's tablet periodicals. For example, Tsinteris and Matas claim that interactive diagrams, geotagged photos and video content can easily be embedded in a book produced with the tool.
For those who may be interested in seeing the possibilities of Push Pop Press, the app version of Al Gore's book, Our Choice: A Plan to Solve the Climate Crisis, is available for $4.99 via the iTunes store.
You can also check out Gore's guided tour of the app on the Wired post or the Push Pop Press site. It's worth the two minutes to see this in action.