In a case involving Lexmark International, which makes ink cartridges for its printers, the U.S. Supreme Court has ruled that the company could not avail itself of patent law to prevent others from refilling and selling the cartridges. In doing so, the court made a decision that will positively impact consumers who will no longer be forced to buy products only from the original source. With the ruling, vendors of refurbished, repaired or resold products, will be protected from copyright infringement charges.
The New York Times quotes Stanford Program in Law, Science and Technology director Mark Lemley as saying the ruling is "going to reduce consumer prices." The suit arose when Lexmark, which sold its cartridges on the condition they not be reused, sued Impression Products, a company that bought the cartridges, "refurbished and refilled them, and sold them more cheaply than Lexmark does."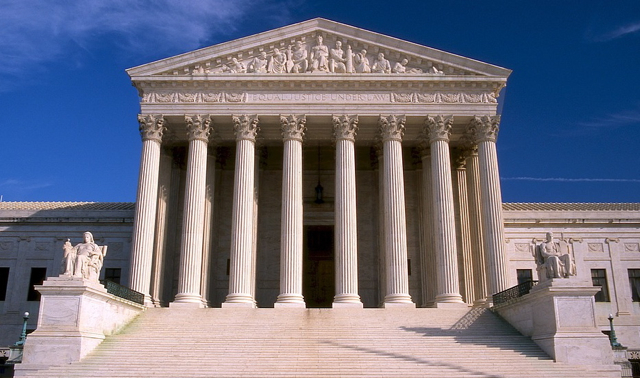 The U.S. Court of Appeals for the Federal Circuit accepted Lexmark's arguments regarding domestic and international sales, but "acknowledged that the general rule was that buyers of patented products could do with them what they wished."
At the Supreme Court, which agreed unanimously, chief justice John Roberts disagreed, saying that, "Lexmark could not use the patent laws to enforce the contractual conditions it placed on the sale of its cartridges." He pointed to the doctrine of "patent exhaustion," meaning that, "once a patent holder sells an item, it can no longer control the item through the patent laws."
"The purchaser and all subsequent owners are free to use or resell the product just like any other item of personal property, without fear of an infringement lawsuit," Roberts wrote, comparing the case to a shop that restores and sells used cars and is free to resell them. "That smooth flow of commerce would sputter if companies that make the thousands of parts that go into a vehicle could keep their patent rights after the first sale," he wrote.
Inkjet printer ink is "one of the world's most expensive liquids," at an estimated $13 to $75 an ounce, according to a 2013 Consumer Reports report. "The court's decision will have ramifications far beyond ink," notes NYT, "particularly for the import and resale of products like smartphones and name-brand drugs."
By ruling that buyers can do what they want with products they've bought, "in theory, the decision will allow a retailer like Costco Wholesale, which filed a brief for the defendant in the case, to buy high-tech goods at the cheapest price it can find worldwide, bring them to the United States and resell them to customers."
Intel filed another brief supporting Impression Products, saying that "patent law should not be used to undermine an interconnected global economy," and that "Intel's multitier supply chain, for example, comprises more than 16,000 suppliers in over 100 countries." The ruling also stated that, "an authorized sale outside the United States, just as one within the United States, exhausts all rights under the Patent Act."