In a 6-2 ruling, the U.S. Supreme Court took Google's side in a copyright battle with Oracle over the former's use of Java APIs in its Android operating system. Oracle, which had purchased Java in 2010 when it bought Sun Microsystems, sought billions of dollars in damages for what it claimed was copyright infringement. Google argued that free access to the Java software interfaces was important to innovation. Writing for the majority, Justice Stephen Breyer said that Google made "fair use" of the Java code.
The New York Times reports that after a San Francisco jury in 2016 came to the same conclusion, the United States Court of Appeals for the Federal Circuit disagreed, in a 2018 ruling. At the time, Judge Kathleen O'Malley wrote for the unanimous three-member panel that, "there is nothing fair about taking a copyrighted work verbatim and using it for the same purpose and function as the original in a competing platform."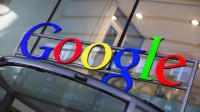 When the case went back for trial to decide damages for Google, that company went to the Supreme Court, which agreed to take the case.
The Supreme Court said it would delve into whether the 11,000 lines of software code were copyrightable and, if so, Google's use of them was subject to the fair use exception. In the ultimate ruling, the justices answered the second question only.
Joining him in the majority opinion were Chief Justice John Roberts Jr. and Justices Sonia Sotomayor, Elena Kagan, Neil Gorsuch and Brett Kavanaugh. Justice Amy Coney Barrett did not participate. Dissenters Clarence Thomas and Samuel Alito "said leapfrogging the first question was a grave analytical misstep," suggesting the code was protected by copyright law.
Breyer, however, "wrote that the four fair-use factors set out in the Copyright Act all supported Google," adding that the code "is inextricably bound together with a general system, the division of computing tasks, that no one claims is a proper subject of copyright."
He added that the 11,000 lines of code "amounted to 0.4 percent of the relevant universe of code" and that Google's use "seeks to expand the use and usefulness of Android-based smartphones," in essence, creating something new. Finally, he pointed out that market effect "also weighs in favor of fair use."
Thomas specifically disagreed with the last point, noting that, "by copying Oracle's work, Google decimated Oracle's market and created a mobile operating system now in over 2.5 billion actively used devices, earning tens of billions of dollars every year."
CNN notes Google's argument was that, although computer programs are copyrightable, APIs are different "because they involve little creative expression and are simply used by developers as shorthand to invoke groups of other instructions supported by the programming language."
Dorsey & Whitney intellectual property lawyer Stefan Szpajda noted that the Supreme Court ruling would likely "be well-received by the many programmers, computer scientists, and industry groups whose amicus briefs spoke out against the Federal Circuit's decision to reverse the jury's finding of fair use at trial."
Topics:
Amy Coney Barrett
,
Android
,
Brett Kavanaugh
,
Clarence Thomas
,
Copyright
,
Copyright Act
,
Court of Appeals
,
Dorsey & Whitney
,
Elena Kagan
,
Fair Use
,
Google
,
Java
,
John Roberts Jr.
,
Kathleen O'Malley
,
Neil Gorsuch
,
Oracle
,
Samuel Alito
,
Sonia Sotomayor
,
Stefan Szpajda
,
Stephen Breyer
,
Sun Microsystems
,
Supreme Court