Research out of the University of Pennsylvania's Wharton School, led by Professor Ethan Mollick, revealed that, since its 2009 founding, Kickstarter has been used to raise $5.3 billion, leading to the creation of 8,800 new companies and non-profit organizations and generating 29,600 full-time and 283,000 part-time jobs. The study, funded in part by the Kauffman Foundation, relied on data from Kickstarter and only looked at successfully funded projects. Kickstarter had no involvement in the study.
Variety reports the study found that 37 percent of "filmmakers, photographers, artists, designers, musicians and other creators said their Kickstarter projects helped them advance their careers," and 21 percent said a successful project led to a 21 percent increase in annual earnings.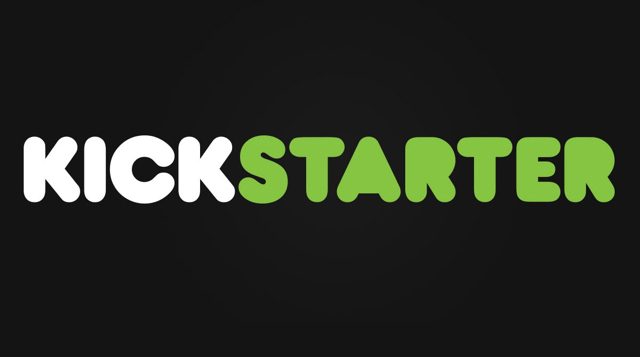 "This research illustrates how the Kickstarter community has strengthened the economic picture for creators while serving as a valuable engine for cultural production," says Kickstarter co-founder/chief executive Yancey Strickler, who also points out that successful campaigns enable creators to pay crew and collaborators.
Among the film/TV projects that have run successful Kickstarter campaigns are Rob Thomas's "Veronica Mars" movie, Spike Lee's "Da Sweet Blood of Jesus," a documentary on Frank Zappa and another on Leonard Nimoy. For projects that achieve the funding goal, Kickstarter receives a five percent cut, in addition to a payment-processing fee of three percent to five percent.
Companies that relied on Kickstarter to open their doors include "Palmer Luckey's Oculus VR, podcast network Radiotopia, Debbie Sterling's games and entertainment startup GoldieBlox, and Eric Migicovsky's smartwatch company Pebble." Other findings show that 82 percent of the companies/non-profits that started through Kickstarter are still operating.
In another boost for Kickstarter, VentureBeat reports that Amazon Launchpad just introduced a Kickstarter Collection, with more than 300 Kickstarter products — in categories ranging from electronics to movies/TV and toys/games — are available for sale on the Amazon site.
"Working with Kickstarter is a great way for us to hear directly from customers what products they care about, since they truly hold the power to bring these products to life," says Amazon vice president Jim Adkins. "We created the Amazon Launchpad program a year ago to serve creators, inventors, and startups. Our goal is to enable them to reach Amazon's hundreds of millions of customers and to overcome one of the biggest challenges any startup faces — bringing their product to market successfully."
Topics:
Amazon Launchpad
,
Crowdfunding
,
Da Sweet Blood of Jesus
,
Debbie Sterling
,
Eric Migicovsky
,
Ethan Mollick
,
Frank Zappa
,
GoldieBlox
,
Jim Adkins
,
Kauffman Foundation
,
Kickstarter
,
Kickstarter Collection
,
Leonard Nimoy
,
Oculus VR
,
Palmer Luckey
,
Pebble
,
Radiotopia
,
Rob Thomas
,
Spike Lee
,
Veronica Mars
,
Wharton
,
Yancey Strickler