Z Camera has introduced the E1 — a new 4K, micro four thirds (MFT) interchangeable-lens camera that is small enough to rival the GoPro line of action cams. The Chinese startup launched the E1 with a Kickstarter campaign that has so far generated more than $296,000 in pledges, well over its $42,000 goal. The E1 weighs more than twice the GoPro Hero4, but if equipped with a small enough lens, it can be attached to a drone like the DJI Phantom. The camera, now fully funded, will be produced in cooperation with Panasonic.
According to Engadget, Panasonic built the E1's "4K sensor and is supplying the bundled 14mm f/2.5 lens." The E1 works with an Android or iOS app to stream video via Wi-Fi or Bluetooth 4.0. The camera will feature continuous autofocus and manual focusing.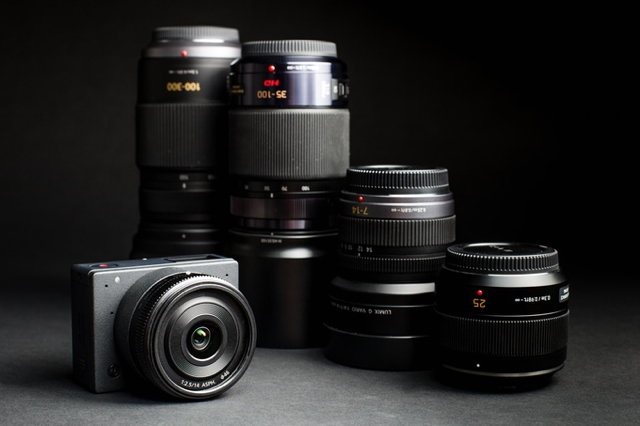 "The company claims the E1 will deliver a noise-free image up to 6,400 ISO, with 10-11 stops of dynamic range, and shoot widescreen 4K (4,096 x 2,160) at 24fps, Ultra HD at 30fps, 1080p at 60fps and 720p at 120fps," reports Engadget. "It'll also capture 16-megapixel RAW and JPEG stills."
The E1 can be ordered for $599 for just the body or $799 with the 14mm Panasonic lens. It will sell for $699 for the body only after the Kickstarter launch.
If you are looking for additional interchangeable-lens cameras that would work on a Phantom-sized drone, check out two offerings from Blackmagic Design — the $995 1080p Micro Cinema Camera and the $899 Micro Studio Camera 4K.
Topics:
4K
,
Action Cam
,
Android
,
App
,
Blackmagic Design
,
Bluetooth
,
Camera
,
China
,
DJI
,
DJI Phantom
,
Drones
,
E1
,
GoPro
,
GoPro Hero
,
GoPro Hero4
,
iOS
,
Kickstarter
,
Lenses
,
MFT
,
Micro Cinema Camera
,
Micro Four Thirds
,
Micro Studio Camera
,
Panasonic
,
Smartphone
,
UHD
,
Ultra HD
,
Wi-Fi
,
Z Camera