Facebook, YouTube and Twitter struck a deal with the World Federation of Advertisers to take steps to dampen hate speech and other harmful content on their platforms. In addition to establishing common definitions of such content, the platforms agreed to adopt coordinated reporting standards. Three months ago, many big advertisers boycotted Facebook in the wake of the death of George Floyd and subsequent protests. Facebook also revealed its Oversight Board will begin to hear cases as soon as mid-October.
Reuters reports that, "advertisers have complained for years that big social media companies do too little to prevent ads from appearing alongside hate speech, fake news and other harmful content" and have called for government regulation.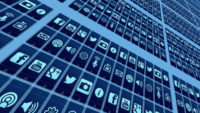 "This is a significant milestone in the journey to rebuild trust online," said Unilever executive vice president of global media Luis Di Como. "Whilst change doesn't happen overnight, today marks an important step in the right direction."
Facebook vice president of global marketing solutions Carolyn Everson noted that the deal provides a "suitability framework, giving us all a unified language to move forward on the fight against hate online."
Anti-Defamation League chief executive Jonathan Greenblatt, whose organization backed the Stop Hate for Profit boycott, added that, "while this is an early step and many details need to be resolved, we welcome today's announcement." But he added that, "these commitments must be followed in a timely and comprehensive manner, to ensure they are not the kind of empty promises that we have seen too often from Facebook."
"We will continue to press Facebook and other providers to make meaningful changes to their platform in the weeks and months ahead," he said.
Engadget reports that, according to a Facebook spokesperson, "since the first 20 Oversight Board members were appointed back in May, we have been helping to get them up and running as quickly as possible," adding that cases will be heard sometimes between mid to late October. The board "will rule on appeals from Facebook and Instagram users as well as questions from within the company."
The company has also been developing a software tool "that allows members to securely access and review case information from anywhere in the world." Decisions could take as long as three months, meaning that it will have little impact on the upcoming 2020 U.S. presidential election.
Board members include Alan Rusbridger, former editor-in-chief of The Guardian; former Europe Court of Human Rights judge Andras Sajo; Helle Thorning-Schmidt, the former prime minister of Denmark and John Samples, the vice-president of the libertarian Cato Institute. Facebook has designated $130 million for the board but said that "its decisions won't necessarily set any precedents and that it can only address certain kinds of content."
Topics:
2020 Presidential Election
,
Advertising
,
Alan Rusbridger
,
Andras Sajo
,
Anti-Defamation League
,
Carolyn Everson
,
Cato Institute
,
Facebook
,
Fake News
,
George Floyd
,
Hate Speech
,
Helle Thorning-Schmidt
,
Instagram
,
John Samples
,
Jonathan Greenblatt
,
Luis Di Como
,
Social Media
,
The Guardian
,
Twitter
,
Unilever
,
WFA
,
YouTube