Snap Inc. will open the doors to a new online store dedicated to expanding sales of its connected sunglasses. Spectacles.com launches just as the company's New York City pop-up store closes, and anyone in the U.S. can buy a pair of Spectacles, priced at $130. At the same time, Snap's founders will start marketing its upcoming IPO to mutual funds and hedge funds in London. Snap released Spectacles, its first hardware product, before filing for its IPO. They were initially sold in a handful of vending machines.
According to The Wall Street Journal, e-commerce analytics company Terapeak reports that, three months after the much-buzzed-about launch, the average price for Spectacles on eBay has dropped from $900 in early November to $180 today.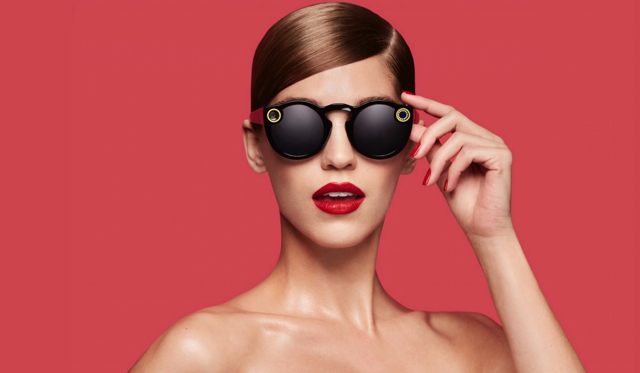 Whereas Spectacles got rave reviews from users when they first appeared, now, says WSJ, some users have lost interest in the trendy purchase. One such user bought the Spectacles the day Snap began selling them, but has ceased using them to record video and only wears them as sunglasses. Some viewers say the recorded video shakes too much, giving them headaches.
A Snap spokeswoman says the company continues to improve Spectacles, making videos "crisper," for example. Co-founder Evan Spiegel also downplays expectations by calling Spectacles a "toy." In December, Snap hired former Oakley global director of retail operations Ralph Diaz to perform the same role for Spectacles.
In its 200-page IPO document, Spectacle is mentioned 45 times, 18 of which are in the section describing risks. In its IPO presentation, Snap is apparently downplaying Spectacles, which doesn't appear in the 8-minute video.
In its pursuit of augmented reality products, reports Reuters, Snap "spent $184 million on research and development last year, nearly half its revenue," a percentage that is "far higher than what Facebook or Twitter were spending before they went public." Snap has recruited "hardware experts" from Apple, Google, Nest and Motorola, and last spring hired 300 hardware, augmented reality and VR specialists in a month's time. CB Insights reports the company has filed for a total of 46 patents.
But Snap faces "stiff competition for advertising dollars" with the much-larger Facebook and other platforms, and, with the exception of Apple, very few U.S. firms have made "big profits" on hardware, with "camera and wearable gadget makers have much lower valuations than Snap is seeking."
Reuters points to GoPro as a cautionary tale: the once-hyped camera startup's stock price is now 61 percent below its 2014 IPO price. "Creating new products and features that have mass-market appeal and cannot be readily mimicked is a huge challenge," say analysts.
Topics:
Advertising
,
Apple
,
Augmented Reality
,
Camera
,
CB Insights
,
E-Commerce
,
eBay
,
Evan Spiegel
,
Facebook
,
Google
,
GoPro
,
Hedge Fund
,
IPO
,
London
,
Motorola
,
Mutual Fund
,
Nest
,
New York City
,
Oakley
,
Patent
,
R&D
,
Ralph Diaz
,
Snap Inc.
,
Snapchat
,
Social Media
,
Spectacles
,
Sunglasses
,
Terapeak
,
Twitter
,
Vending Machines
,
Video
,
Virtual Reality