The Signal app from non-profit Open Whisper Systems provides end-to-end encrypted messaging, voice calling, and now video chatting. The new feature, along with improved voice calling functionality, comes as part of a beta update for the app's Android and iOS versions. Signal is a popular choice for activists and journalists who need a private communications platform, but it is still struggling to find a foothold in the mainstream because it sacrifices some popular features for security. 
The video calling encryption is built on the same system that Signal created for encrypted messaging and voice calls.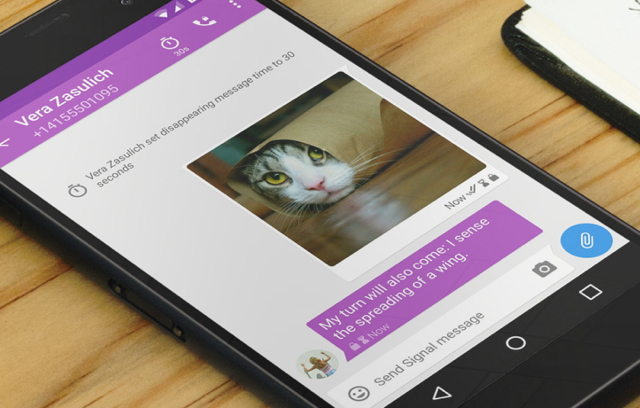 Open Whisper Systems founder Moxie Marlinspike told TechCrunch that the technology was an easy extension of their existing services. "Real-time encryption is almost more straight forward in some ways," said Marlinspike. "A call is synchronous communication that's somewhat ephemeral which makes cryptography easier."
The new encrypted video calling may help Signal catch up with some of its competitors such as Facebook Messenger, WhatsApp, FaceTime and Google Hangouts. Open Whisper Systems has started investing in features like GIF searches and stickers to boost adoption rates among casual users. The strict privacy settings on Signal also sometimes make it difficult to import contacts from different apps, which is another barrier for new users.
The new update also adds some functionality to voice calling. Signal voice calls now appear the same way on a phone as traditional phone calls do. Prior to the update, users could not answer phone calls from their lock screen.