At this week's SIGGRAPH 2021, Amazon Web Services (AWS) chief technology officer for media & entertainment Eric Iverson spoke with some top technologists and artists about future trends in content production. With COVID-19, the media industry was forced to find ways to work remotely, which jumpstarted the move to the cloud for production and CG pipelines. Now, he said, "we're seeing three big trends: the rise of remote production, the acceleration of production pipelines and the need to keep costs under control."
Regarding remote work, Netflix director of product, animation Laura Teclemariam and Netflix director of engineering, digital productions and animation tech Rahul Dani described how working in the cloud has enabled them to bring in storytelling talent from around the globe.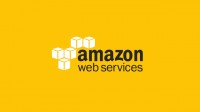 Dani noted that Netflix has a cloud-based content platform on four continents, which it used to create "La Casa de Papel (Money Heist)" and "Selena." Further, NetFX is a cloud-based pipeline for global VFX collaboration. "The global production is here to stay," said Tecelmariam.
At Weta Digital, chief executive Prem Akkaraju explained the need to "empower more artists in the world" and to be able to access "infinite compute power," via the cloud. He pointed to his company's VFX tool Trees creation software from Lumberjack, which "can procedurally grow any type of tree." Weta Digital also just announced WetaM, which integrates its toolsets with Autodesk Maya, to be released as a commercial product.
Company 3 senior vice president of technology Robert Keske spoke about how, "cloud-based workflow has allowed us to grow." "Capex has always been the hindrance, but now we can scale up at a moment's notice," he said. "It's allowed us to optimize the business and have a deterministic way of producing work, tackling any size project knowing we can scale up the artists and rendering/compute power."
Amazon Nimble Studio director Rex Grignon said his studio began as a startup to make it easy for productions to move to the cloud. After building the pipeline and testing it with five short indie films, Nimble Studio was acquired by Amazon in 2019. The goal, said Grignon, was to "let the technology be there but not in the artist's face."
"We want to let artists start a studio without being technologists," he said. "Nimble Studio integrates about 50 AWS services under the hood. A lot of the work we do is to help people feel safe moving to the cloud."
AWS CG supervisor Haley Kannall reported that AWS engages with open-source communities, including Blender, the Academy Software Foundation and, most recently, Women in Animation. "The goal behind it is to increase the contributions to the open-source software base of the film industry," she said, adding that other partners they work with include Autodesk, Adobe, Epic Games, Nvidia and AMD.
Epic Games Los Angeles Lab head David Morin and Amazon Studios virtual production supervisor for Prime Video Ken Nakada talked about cloud-based toolsets for virtual production. "Backgrounds and characters come to life," Nakada said. "Now it's not just real-time previs, but the director has real-time decision-making."
Morin noted that VFX used to be "slow and in a back room." "Earlier attempts at real-time were expensive and customized," he said. "And now we have a free tool available for all artists to work this way using basic computer hardware in the cloud."
This SIGGRAPH event was executive produced by ETC head of adaptive and virtual production Erik Weaver.
Topics:
Adobe
,
Amazon
,
Amazon Nimble Studio
,
AMD
,
ASWF
,
Autodesk Maya
,
AWS
,
Blender
,
Cloud
,
Company 3
,
COVID-19
,
David Morin
,
Epic Games
,
Eric Iverson
,
Erik Weaver
,
Haley Kannall
,
Ken Nakada
,
Laura Teclemariam
,
Lumberjack
,
Netflix
,
NetFX
,
Nvidia
,
Prem Akkaraju
,
Prime Video
,
Rahul Dani
,
Remote Production
,
Rex Grignon
,
Robert Keske
,
SIGGRAPH 2021
,
Weta Digital
,
WetaM
,
Women in Animation