A new iOS shopping app and social network offers a compelling way to make money from selfies. Stylinity encourages its users to record "Shoppable Selfies," tag the fashionable items featured in the image — such as clothing, beauty products, and furniture, and then upload it to a marketplace where others can browse and make purchases. When shoppers purchase a brand's product from one of your selfies, you earn points redeemable for cash, clothing, "exclusive experiences," or "fun products."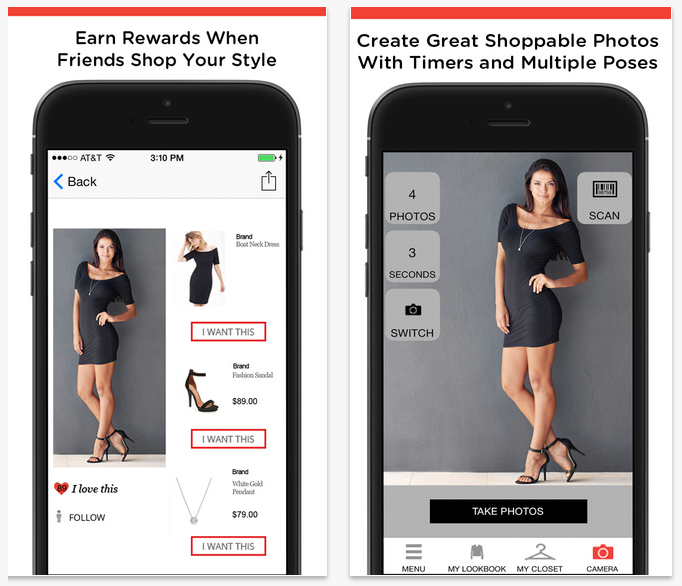 Here's how it works: "You take selfies (with a timer if you want a rear-camera shot), tag the items in the picture by scanning barcodes with the app, then upload them to both the Stylinity marketplace and the social networks of your choice (Facebook, Twitter, Instagram, Tumblr, Pinterest, etc.)," reports Digital Trends.
"To help you take full-body shots, the company will sell you one of its Selfie Stages, a wall-mountable case for your iPhone. Once on the Stylinity marketplace anyone can click on your selfie, follow the links of your items to their official website, and, if purchased, you get points."
The concept is essentially a unique spin on crowdsourcing and e-commerce that encourages real people to become models. Stylinity is betting that its users will want to serve as models and, in turn, their followers will become customers.
Other apps such as Scoopshot and Foap have also introduced ideas for generating revenue from social smartphone pictures.
Topics:
App
,
Barcode
,
Beauty
,
Camera
,
Clothing
,
Crowdsourcing
,
E-Commerce
,
Facebook
,
Fashion
,
Foap
,
Furniture
,
Instagram
,
iOS
,
iPhone
,
Pinterest
,
Retail
,
Rewards
,
Scoopshot
,
Selfie Stages
,
Selfies
,
Shoppable Selfies
,
Shopping
,
Shopping App
,
Smartphones
,
Social Media
,
Social Network
,
Stylinity
,
Stylinity Marketplace
,
Tumblr
,
Twitter