Since China imposed its new national security law in Hong Kong, numerous technology companies — especially startups — are making plans to leave the city, just as it was developing into a significant regional fintech hub. One reason is that clients and suppliers are concerned that their data and Internet services will be under the surveillance of Chinese authorities. While the startups are already packing up, the bigger technology companies, including Facebook, Google and Twitter, are mulling over their next move.
Bloomberg reports that, according to a recent survey conducted by the American Chamber of Commerce in Hong Kong, "about half of U.S. businesspeople [are] saying they plan to leave." "We are now in a dilemma," said Oursky co-founder Ben Cheng. "If we follow the law in Hong Kong, we may violate other countries' regulations. We worry that people will not trust us someday if we tell them we are a Hong Kong-based company."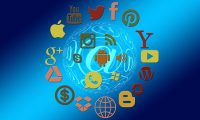 Cheng added that his 12-year-old software company has already experienced "some foreign cloud service providers refusing to work with Hong Kong-based entities." Oursky plans to open offices in the U.K. in a year "and then expand to Japan."
Under the new law, police can ask tech companies to "delete or restrict access to content deemed to endanger national security, with non-compliance punishable with a fine of HK$100,000 (around $13,000) and six months in prison for representatives of infringing publishers." Hong Kong lawmaker Charles Mok noted that such provisions are "a signal to these companies to be very careful."
"If you want to be safe and you don't want the uncertainty, then maybe you have to leave Hong Kong," he said.
According to Structure Research, Hong Kong was predicted to reap $1.7 billion in data center revenue by 2023, "rivaling nearby Singapore whose server market brought in $1.4 billion last year."
At Hong Kong-based Measurable AI, co-founder Heatherm Huang said his clients — half of whom are U.S.-based — "have expressed concern about how data trade may be affected by the Beijing law as well as Washington's retaliatory measure of rescinding Hong Kong's special trade status."
"Right now might be a good time for us to rethink how we can restructure or have the operations outside of Hong Kong," he said, revealing the plan to "migrate parts of its business development and sales to Singapore and New York."
Even before the new law, investors became wary of "people and businesses with ties to China." Scott Salandy-Defour, co-founder of energy-tech startup Liquidstar, noted that, "doing a startup in Hong Kong is already difficult … It's a super expensive city." He's planning on relocating to Singapore, adding that the new law was "the last nail in the coffin."
Others are more sanguine. GreaterBay Ventures co-founder Tony Verb said he thinks "Hong Kong can still play the role it's always played, bringing international and Chinese players in technology closer together." "I don't see reasons right now to run away," he concluded.
Related:
Xi Jinping Rallies China's Tech Champions as Rivalry With U.S. Intensifies, South China Morning Post, 7/22/20
The U.S. Has a Stronger Hand in Its Tech Battle With China Than Many Suspect, The Washington Post, 7/21/20
Europe and U.S. Can Still Compete With Chinese Tech, Financial Times, 7/19/20
China's Richest Tech Billionaires Are Selling Their Shares While The Markets Are Hot, Forbes, 7/21/20
Beware the 'But China' Excuses, The New York Times, 7/21/20
The Future of the Internet Could Be Chinese and Authoritarian, a Senate Foreign Relations Report Warns, The Washington Post, 7/21/20