Samsung's updated Galaxy Note 4 can serve as a screen in a new virtual reality headset accessory. The phone has a higher resolution 5.7-inch display and camera, and can snap into the Gear VR headset to provide users with an immersive video game or concert experience. Samsung has partnered with Facebook's Oculus VR to develop a new headset, the Gear VR Innovator Edition. This wireless headset contains speakers and electronics to display the Note 4's screen in a 360-degree experience.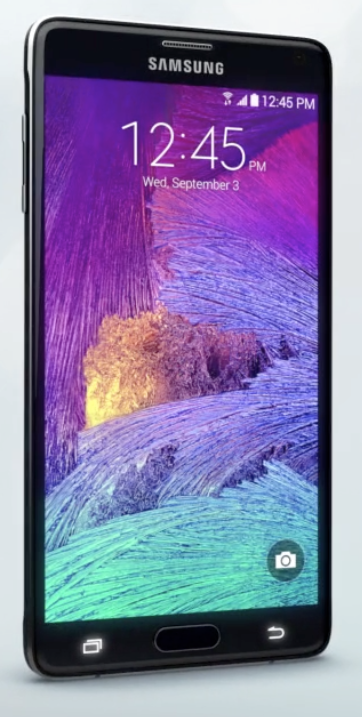 The Galaxy Note 4 now has better camera technology for less-blurry images and higher-resolution selfies. Samsung added optical image stabilization to the 16-megapixel rear camera to reduce the blurring effect of shaky hands. The 3.7 megapixel front camera now has a wider shooting angle and a panoramic mode for big groups trying to fit everyone into a selfie.
The reviewer from The Wall Street Journal was impressed with the image quality of the VR headset, suggesting it beats the prototype of Oculus Rift's own headset. He had the chance to experience a Coldplay concert, a helicopter ride above New York City, and an Avengers first-person shooter game through the VR technology.
During the simulations, some reviewers experienced some nausea and were unhappy that the audio plays through the Note 4's speakers so that the entire room can hear it.
In addition to the Galaxy Note 4 and the accessory headset, Samsung also unveiled a new phone with a unique design featuring two touchscreens. One side of the new Galaxy Note Edge is curved sharply and the touchscreen display shows app notifications, a news ticker, and an alarm clock.
The New York Times reports, "Samsung did not give prices for either Note 4 device but said the Note Edge would cost more and was intended to be a 'premium' device for, presumably, design-minded buyers who don't mind paying extra to have something completely different."