The Recording Industry Association of America, which has long fought piracy, is now taking aim at BitTorrent, the company whose technology enables it. The RIAA sent a letter to BitTorrent demanding that the company pay closer attention to the use of its software in peer-to-peer infringement. This came after the RIAA's random sample of 500 audio torrents revealed that 82.4 percent of them were commercially available and likely protected by copyright. BitTorrent has stated that it does not endorse or actively engage in piracy.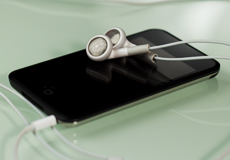 That's an assertion that the RIAA is no longer willing to countenance, and said so in a July 30 letter to BitTorrent chief executive Eric Klinker, according to Ars Technica.
"Like it or not, BitTorrenting products are the premier products used for peer-to-peer infringement today," RIAA deputy general counsel Victoria Sheckler told Mashable, which published the letter. "In private discussions that various people have had with BitTorrent over the last few years, they've refused to address the elephant in the room, which is the piracy over the BitTorrent protocol."
RIAA vice president for anti-piracy Brad Buckles notes "the overwhelming use of BitTorrent Inc. developed clients," including the uTorrent client, used to pirate copyrighted work, enabling, he says, "75 percent of the over 1.6 million torrent-based infringement of our members' works last year in the U.S."
The RIAA isn't the only organization pointing to the massive scope of piracy. According to Mashable, the International Federation of the Phonographic Industry "recently estimated that BitTorrent was responsible for 4 billion music downloads in 2014, the vast majority of which it claims were illegal."
The RIAA letter further notes that BitTorrent chief content officer Matt Mason declares that "piracy happens outside the BitTorrent ecosystem," a claim that RIAA scoffed at as disingenuous. The letter suggests that RIAA could "establish a process to share… hashes with BitTorrent Inc. on a regular basis" to enable the company to "deter further infringement."
"We believe it is only right and proper for BitTorrent Inc. to take steps to reduce their facilitation of infringement," continues the letter. "We look forward to hearing from you on next steps." Contacted by Ars, both the RIAA and a BitTorrent spokesperson declined to comment.
Topics:
Anti-Piracy
,
BitTorrent
,
Brad Buckles
,
Copyright
,
Copyright Infringement
,
Digital Piracy
,
Eric Klinker
,
Hashes
,
IFPI
,
Illegal Download
,
Infringement
,
International Federation of the Phonographic Industry
,
Matt Mason
,
Music Piracy
,
P2P
,
Piracy
,
Recording Industry Association of America
,
RIAA
,
uTorrent
,
Victoria Sheckler