The new Nintendo Switch hybrid video game console had the highest first weekend sales in the U.S. of any system in Nintendo's history, beating a record previously held by the Nintendo Wii. "Zelda: Breath of the Wild," the first major title for Switch, is also the best-selling launch title in the first two days of sales. The initial numbers are promising for Nintendo, but the challenge is to keep the momentum to reach its goal of selling more than 100 million Switch consoles. That kind of success hasn't been seen since Nintendo's Wii console, but so far, the Switch is off to a solid start.
This is the first Nintendo console to launch outside of a holiday shopping window, but gamers still pre-ordered and waited for the midnight release at their local GameStop. Now, the Switch will get to enjoy a second boost in sales when the holidays do come around. Nintendo could even add a new game or bundle that could sweeten the deal come November.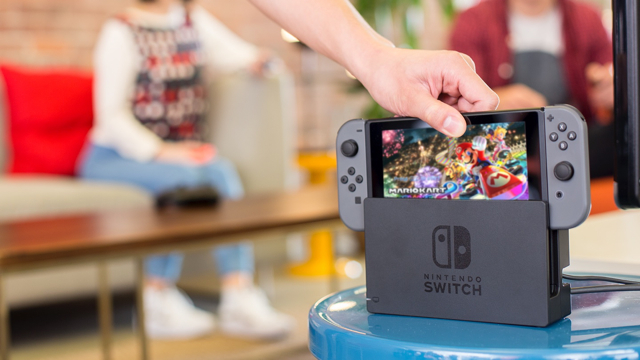 The new game console and the "Zelda" game are already a formidable pair. Both received positive reviews and VentureBeat speculates that the hype for the game helped sell the console. "Zelda" games are generally popular in the West and it didn't really have any competition from other Switch games.
The Switch also sold well in Japan where an increasing number of gamers are spending more on smartphone games instead of consoles. Nintendo sold almost 314,000 Switch consoles in the first weekend. That is comparable to the 322,000 sold during the PS4's opening weekend.
The Japanese market may continue to warm to the new product once Nintendo releases popular games like "Super Mario Odyssey" and "Pokemon."