Paramount Global's worldwide streaming subscribers for Paramount+ and Showtime rose to more than 62 million in Q1, driven by Paramount+, which added 6.8 million for a total of close to 40 million, the company said in its earnings report. Paramount+ is poised to add the United Kingdom and South Korea to its global portfolio next month, Paramount Global CEO Bob Bakish told investors Tuesday. Paramount+ plans to launch in Italy, Germany, France and Austria in the second half of 2022, and in India next year. Pluto TV also grew, launching over 102 new channels internationally, totaling more than 1,000 global channels.
"SkyShowtime, the JV between Paramount and Sky owner Comcast, is also rolling out to a household base of around 90 million people in the territories that Paramount+ isn't launching in, mainly in Eastern Europe," according to Deadline. "The announcements come as each of the major U.S. streamers deepens their push into Europe, which was the hot topic at the recent Series Mania and MIPTV events."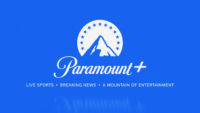 "Paramount said revenue in its TV media segment, its highest revenue generator, fell 6 percent compared to last year when CBS' broadcast of Super Bowl LV — a championship this year carried by Comcast-owned NBC — brought more viewers and ad revenue," CNBC reports, noting "the results come at a time when Wall Street has raised concerns over the long-term viability of streaming as the pandemic boom fades, with rival service Netflix losing 200,000 subscribers in the first quarter."
Q1 revenue for Paramount's filmed entertainment unit declined 27 percent year-over-year, to $624 million, which the company attributed to "lower licensing revenues."
On the streaming side, "Paramount did not breakout Showtime OTT's total," but Bakish confirmed on the Tuesday earnings call that Showtime "declined by roughly 500,000 customers in the quarter," according to Variety, which says Bakish told investors the company "is 'on a path to integrate' Paramount+ and Showtime more with an in-app bundling option this summer."
Paramount's other direct-to-consumer streaming services include Noggin and BET+, which were lumped into the column that lost subs "primarily due to timing of new programming," according to the company.
Topics:
Austria
,
BET Plus
,
Bob Bakish
,
Bundling
,
CBS
,
Comcast
,
COVID-19
,
France
,
Germany
,
India
,
Italy
,
Licensing
,
MIPTV
,
Movies
,
NBC
,
Netflix
,
Noggin
,
OTT
,
Paramount Global
,
Paramount Plus
,
Pluto TV
,
Series Mania
,
Showtime
,
SkyShowtime
,
South Korea
,
Streaming
,
Subscribers
,
Super Bowl
,
United Kingdom
,
Wall Street