Pandora just bought ticketing company Ticketfly, a move that furthers the company's goal to improve relationships with the musicians whose music it plays. Ticketfly will enable artists to promote live events and sell tickets to local listeners. Pandora's move will likely nudge other streaming music services to follow suit. The Ticketfly purchase comes on the heels of Pandora's development of its Artist Marketing Platform, AMP, a portal for artists. Pandora currently has 80 million monthly listeners, almost all in the U.S.
Re/code had earlier reported that Pandora was on the verge of buying Ticketfly, which specializes in smaller venues, for approximately $450 million. "It will mark a significant bet on diversification for Pandora, which until now has generated all of its revenue from its Web radio service." The purchase is likely to benefit artists, who make the majority of their revenue from touring.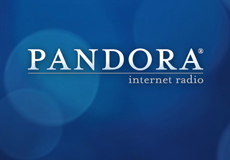 The purchase is, says Billboard, "the centerpiece" of chief executive Brian McAndrews' efforts to ameliorate a "bitter relationship with the creative community," which included the company's support of the Internet Radio Freedom Act that rights owners and artists were opposed to.
With McAndrews at the helm, Pandora inked a deal with independent rights organization Merlin, the first time it negotiated royalty rates directly with record labels and made a similar deal with classical music recording label Naxos.
With AMP, artists receive information on their songs' activity on Pandora, and are able to send audio messages to their "most active listeners." Audio messages allow artists to deliver links to ticket pre-sales in targeted locations. Billboard reports that the electronic duo Odesza was an early user of audio messaging, enabling it to "quickly sell through its allotment of 25,000 tickets through the Pandora platform."
By providing a direct path to ticketing, Pandora has jumped ahead of the competition. "Nobody has really gotten the tour date market," says WME music head Marc Geiger. "That would make a big difference."
Topics:
AMP
,
Artist Marketing Platform
,
Brian McAndrews
,
Digital Rights
,
Internet Radio Freedom Act
,
Live Event
,
Marc Geiger
,
Merlin
,
Music
,
Musician
,
Naxos
,
Odesza
,
Pandora
,
Record Label
,
Royalties
,
Song
,
Streaming Music
,
Streaming Music Service
,
Streaming Service
,
Ticketfly
,
Web Radio Service
,
WME