Oyster recently announced it plans to start offering customers the option to buy select books that may not otherwise be included as a part of the company's all-you-can-read subscription service. With its new offering, the company hopes to compete with major e-book retailers such as Amazon and Barnes & Noble. Despite having deals with three major publishers, Oyster's e-book subscription service has been missing key titles from publishing companies such as Random House and Hachette. 
The New York Times reports that Oyster's newly launched digital bookstore will feature popular titles "by authors like James Patterson, John Green and Donna Tartt," which had previously been unavailable through the company's subscription catalogue.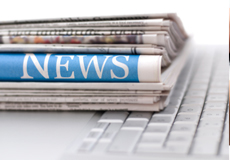 Oyster expects to sell its e-books at prices similar to those of its competitors and plans to sell e-books from all five of the major publishing houses, including Random House and Hachette.
Oyster's subscription service has reportedly seen a monthly increase of about 20 percent, according to the company's chief executive, Eric Stromberg. The company's competition includes similar subscription services such as Amazon's Kindle Unlimited and Scribd, a company that offers a sizeable selection of e-books, audiobooks and comic books.
And yet while Oyster's business and that of its competitors may be steadily growing, the e-book subscription model is still up for debate for many authors and publishers. "Some publishers and authors remain wary of e-book subscriptions services, which they worry could devalue books in consumer's minds," NYT explains.