OpenAI unveiled a $100 million OpenAI Startup Fund to fund early-stage companies pursuing ways that AI can have a "transformative" impact on healthcare, education, climate change and other fields. OpenAI chief executive Sam Altman said the Fund will make "big, early bets" on no more than 10 such companies. OpenAI, with funding from Microsoft and others, will manage the Fund. Selected projects will get "early access" to future OpenAI systems, support from OpenAI's team and credits for Microsoft Azure.
VentureBeat reports Microsoft stated this week that, "it would 'deeply integrate' GPT-3 with Power Apps, its low-code app development platform, specifically for formula generation." The AI-enabled features will allow a user "to describe a programming goal using conversational language."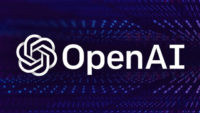 OpenAI reported that GPT-3 is currently in use "in more than 300 different apps by 'tens of thousands' of developers and producing over 4.5 billion words per day." Startup Viable uses it "to analyze customer feedback, identifying 'themes, emotions, and sentiment from surveys, help desk tickets, live chat logs, reviews, and more' … Fable Studio is leveraging the model to create dialogue for VR experiences; and Algolia is using it to improve its web search products."
Since Microsoft's investment of $1 billion in OpenAI about a year ago, to "jointly develop new technologies for Microsoft's Azure cloud platform" in exchange for OpenAI licensing some of its intellectual property to Microsoft, OpenAI debuted a "Microsoft Azure-powered API that allows developers to explore GPT-3's capabilities … and toward the end of 2020, Microsoft announced that it would exclusively license GPT-3 to develop and deliver AI solutions for customers, as well as create new products that harness the power of natural language generation."
Engadget reports that Microsoft "officially introduced its first GPT-3-powered feature in a customer product, eight months after it exclusively licensed the sophisticated OpenAI language model."
Power Apps enables "even people with no coding experience" to build business productivity apps and, with the integration of GPT-3, "it'll give users the power to code by using plain conversational language." Users will "be able to type in what they want their app to accomplish, and the platform can transform the command into a Power Fx formula," Power platform's language.
Microsoft stated that this doesn't "replace the need for a person to understand the code they are implementing" but rather provides "valuable assistance to people who are still new to or have only started learning the Power Fx programming language." GPT-3's Power Apps integration "will first be available by the end of June to English-language Preview users in North America."
Topics:
Algolia
,
API
,
App
,
Artificial Intelligence
,
Azure
,
Cloud
,
Coding
,
Developer
,
Fable Studio
,
GPT-3
,
Intellectual Property
,
Licensing
,
Microsoft
,
Microsoft Azure
,
Natural Language
,
NLP
,
OpenAI
,
OpenAI Startup Fund
,
Power Apps
,
Power Fx
,
Programming
,
Sam Altman
,
Search
,
Startup
,
Viable
,
Virtual Reality