President Obama met with a group of 13 corporate executives at the White House on Wednesday to discuss growing cybersecurity concerns and to enlist support for his proposed legislation to combat the threat of computer warfare and corporate espionage. Among the chief execs were Rex W. Tillerson of Exxon Mobil, Randall L. Stephenson of AT&T, Brian T. Moynihan of Bank of America and Jamie Dimon of JPMorgan Chase.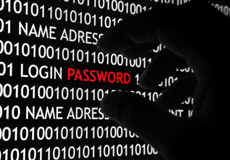 "White House officials said the meeting in the White House Situation Room was intended as a 'two way' information exchange," reports The New York Times. "Aides said Mr. Obama wanted to hear directly from industry leaders about how vulnerable their companies were to computer attacks. The president also wanted to discuss efforts the government was taking to address threats."
In recent weeks, Apple, Twitter, Facebook, The Washington Post, Wall Street Journal and The New York Times have all reported that their computer systems had been hacked. "And since September, online banking sites of several American banks have been intermittently pulled offline by attacks that officials say originated in Iran," notes the article.
The president's proposed legislation would give the administration new technological tools and broader authority to combat computer attacks by foreign governments. President Obama signed an executive order last month that promotes increased information sharing between the government and private companies.
"The president said that billions of dollars are lost when industrial secrets were stolen online. And he said that some of the attacks on the nation's private and public computer networks were sponsored by foreign governments," writes NYT.
"There are ways that we can harden our critical infrastructure, our financial sector," Mr. Obama said. "And the only thing that's holding us back from doing that right now is we haven't gotten the legislative authority out of Congress. They need to get this done."