Nielsen has partnered with AT&T's DirecTV and Dish Network, two of the largest pay-TV distributors in the U.S., and smart TV maker Vizio, to use data collected by these companies to measure targeted advertising on television. The shift means that, rather than tabulating an average audience for all ads in a program, Nielsen will measure each ad individually. The adoption of targeted advertising is expected to increase the value of TV ads, which have been struggling recently as broadcast and cable networks lose viewership to a growing number of streaming services.
The Wall Street Journal reports that Nielsen Audience Measurement general manager Scott Brown reported that, "this will be one of those grand scenarios where networks are happy, agencies are happy and ultimately the consumer gets a better experience down the line with ads that are more relevant to them." With the partnership, Nielsen will receive data from 55 million smart TVs and set-top boxes.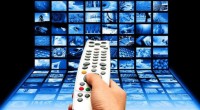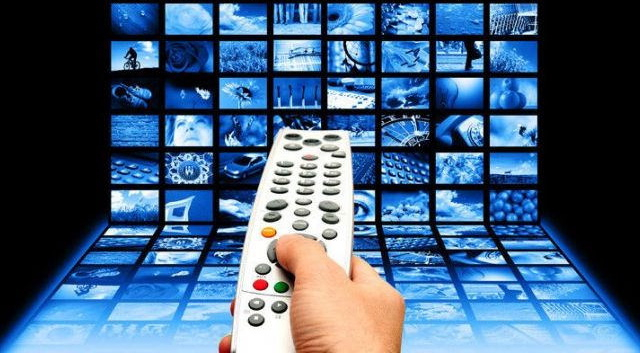 Currently, "most targeted ads are now sold locally by pay-TV distributors … [and] advertisers can buy a targeted ad to reach much of the country, but it would have to be done piecemeal, through individual pay-TV distributors."
According to eMarketer, advertisers spend about $70 billion annually on traditional TV advertising, compared to about $2 billion annually on targeted ads. Meanwhile, advertisers are slated to spend $142.3 billion on digital ads this year. Coalition for Innovative Media Measurement chief executive Jane Clarke said "the lion's share of ad time is sold by TV networks — roughly 14 minutes per hour — to brands whose commercials air in every home that is watching."
Her consortium of programmers, advertisers and ad agencies "expects Nielsen's move to help slow the exodus of ad dollars to digital." But Clarke noted that networks' "old trafficking systems" to insert ads into programming is another hurdle to overcome.
Brown, who said that Nielsen would begin providing preview data in the first half of 2021, is "trying to make partnerships" with other pay-TV distributors as well as set-top box and smart TV manufacturers.
Variety reports that Nielsen's system, "if embraced by companies like ViacomCBS, NBCUniversal, Fox Corporation, Walt Disney, Discovery and WarnerMedia, would add what many media and advertising honchos believe is an important audience measure to a system that has not been upgraded since 2007." That's the year that "TV networks and media buying agencies devised a new measurement system that was based not on the audiences Nielsen measures for individual programs, but for the commercial breaks that interrupt them."
The system is antiquated in an era in which viewers can stream content on demand on any kind of screen. "Nielsen estimates that 77 percent of U.S. homes have at least one enabled connected device and that streaming accounts for 25 percent of TV usage in those homes," notes Variety. According to eMarketer, "spending on addressable TV advertising … will total $3.6 billion by 2022, a jump of 75 percent from August 2020."
An NBCUniversal spokesperson revealed that it is in talks with Nielsen over the new measurement system.
Topics:
Addressable Advertising
,
Advertising
,
AT&T
,
CIMM
,
Commercials
,
DirecTV
,
Discovery
,
Dish Network
,
Disney
,
eMarketer
,
Fox Corporation
,
Jane Clarke
,
NBCUniversal
,
Nielsen
,
Nielsen Audience Measurement
,
Pay TV
,
Scott Brown
,
Smart TVs
,
STBs
,
Streaming
,
Targeted Advertising
,
Television
,
ViacomCBS
,
Vizio
,
WarnerMedia