Beginning April 15, TikTok's policy on personalized ads is changing. According to notices that TikTok users are seeing on their feeds, personalized ads will be mandatory — and users will no longer have the ability to opt out of such ads based on their actions — although the users will still be able to opt out of ads based on data TikTok gets from its advertising partners. Not included in this policy change are users in the European Union who are protected from personalized ads by the General Data Protection Regulation (GDPR) that requires user consent for such ads.
Vox reports that, "according to a recent Reuters report, advertiser interest and spend on the platform ballooned once President Trump, who tried to ban the app over its perceived connections to the Chinese government, lost the election."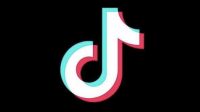 The new policy puts TikTok in line with policies at Snapchat, Facebook and Twitter. But these platforms will allow users to "manually delete whatever interests the apps have assigned to them if they want to minimize this targeting," and it's unclear if TikTok plans to add this capability.
TikTok did not reveal why the policy change was made "but it's likely no coincidence that this new policy comes as Apple prepares to roll out an update to iOS 14 that will require apps to get users' permission to track them across other apps." Companies that worry users will not choose to be tracked when the Apple update takes place, have been "scrambling to figure out how to keep their personalized ad business model going." For example, Instagram has been running a pop-up that encourages users to "make ads more personalized" for a "better ads experience."
Those who agree are "giving Instagram permission to track your activity across other apps and websites so the app can build a comprehensive profile of you and your interests, and sell ads based on them."
According to eMarketer, "for TikTok, this is a natural progression of its paid advertising as it looks to improve the effectiveness of campaigns run on its platform." It adds that, "among the major short-video platforms, TikTok is the furthest along in developing its ad business," and is the only such venue, besides Triller, to offer paid advertising. Both Instagram Reels and Snapchat Spotlight are slated to debut paid advertising in the future.
Calling TikTok's programmatic and direct-response ads as "still fairly rudimentary compared with other social medica companies," eMarketer adds that, "in July 2020, it introduced its self-serve ad manager platform." The company also "appears to be hiring with an explicit focus on improving its ad business."
A December 2020 survey from Cowen and Company "revealed that 75 percent of U.S. ad buyers expected their largest clients to buy ads on TikTok in 2021 … [and] a larger November 2020 WARC survey found that 44 percent of client-side marketers and agency executives worldwide said they plan to increase their spending on TikTok in 2021 versus just 5 percent who said they plan on spending less."