If director Alfonso Cuarón's "Roma" gets Netflix its first Best Picture nomination for the Oscars, much of the credit will go to Scott Stuber, who heads Netflix's movie business. His mandate is to help Netflix loom as large in movies as it does in television, where it received 112 Emmy nominations this year, the most of any network. Netflix is spending big on its Academy Awards campaign for "Roma," and studios are worried that Netflix's move into features might lead viewers to avoid movie theaters altogether.
The New York Times reports that, "Stuber, armed with Netflix's debt-financed war chest, has films coming from Martin Scorsese, Steven Soderbergh, Dee Rees, Guillermo del Toro, Noah Baumbach and the king of spectacle, Michael Bay." "If you're going to build a great film studio, you have to build it with great filmmakers," he said, adding that Meryl Streep, Ben Affleck, Eddie Murphy, Sandra Bullock and Dwayne Johnson were also signed on to Netflix movies.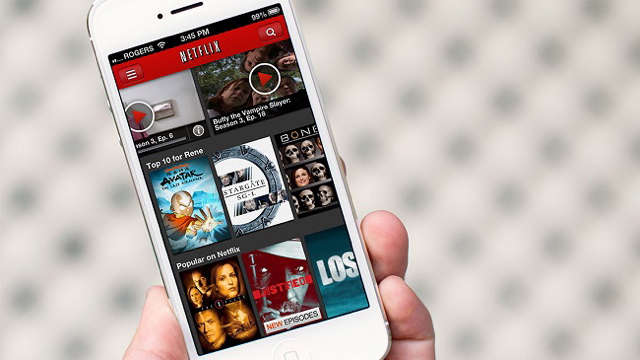 Stuber's division is intended to produce 55 original films a year, "including some with budgets as high as $200 million." Those don't include documentaries and animated movies, produced by other divisions, which brings the total number of annual Netflix movies to "about 90." In comparison, notes NYT, "Universal, one of Hollywood's most prolific traditional studios, releases roughly 30 movies a year."
The traditional film opens first in movie theaters, for an exclusive run of about 90 days before it is distributed on other media including home entertainment. The movie theaters, such as AMC and Regal, have fought a shortening of the 90-day exclusive period. "Given the marginal profitability of the theatrical business, if you lose 10 percent of the audience — some people stay home — some cinemas go out of business," said National Association of Theater Owners president John Fithian. Now, Netflix opens its movies in art theaters in New York and Los Angeles to qualify for awards, simultaneous with online release.
Stuber pushed for another release model, making "Roma," the Coen Brothers' "Ballad of Buster Scruggs" and "Bird Box," available in movie theaters for one to three weeks before online release. With resistance from movie theaters, Netflix "has cobbled together about 140 theaters in North America for 'Roma' and nearly 600 more overseas."
Netflix's move to provide a limited run in movie theaters initially is "an olive branch to Oscar voters" like Steven Spielberg who has "chafed at Netflix's policy of streaming films immediately, suggesting that all of the service's content should be considered television."
"We're trying to build a new studio that is exciting for artists," said Stuber. "As we do that, it's important to be open to criticism … For some of our filmmakers, that means having a theatrical release and contending for awards." But Stuber also notes the limits. "In a world where consumer choice is driving everything … we're trying to get to a place where consumers have theatrical viewing as a choice," he said. "But we also think it is critical that, if you don't have the means or the access or the time to go to a theater, you are still able to see movies without a long wait."
Topics:
Academy Awards
,
Alfonso Cuarón
,
AMC
,
Ben Affleck
,
Coen Brothers
,
Dee Rees
,
Dwayne Johnson
,
Eddie Murphy
,
Guillermo del Toro
,
John Fithian
,
Martin Scorsese
,
Meryl Streep
,
Michael Bay
,
Movies
,
Netflix
,
Noah Baumbach
,
Regal
,
Sandra Bullock
,
Scott Stuber
,
Steven Soderbergh
,
Steven Spielberg
,
Universal Pictures