Up until now, Netflix has made its "original" programming by relying on Hollywood studios. In fact, many of the biggest hits associated with Netflix Originals are actually owned by other studios. But, as some studios grumble about the arrangement, Netflix is taking steps to produce its own original programming, most notably by leasing a 200,000 square foot space in Hollywood, which it plans to open in early 2017. The first production under consideration is Chelsea Handler's new talk show.
Bloomberg notes that, although Netflix has not made its plans public, the company is also slated to produce two comedy series — "Flaked" and "Lady Dynamite" — announced earlier this year.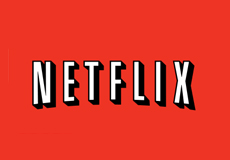 Two reasons are behind Netflix's decision to produce its own content. First, the company does not own many of its biggest hits but rather licenses them from the studios that produce them. When Netflix's licenses run out, those series will become available to cable networks and other online services.
Among the programs in question are its first Originals hit, "House of Cards," which is owned by Media Rights Capital, "Orange Is the New Black," from Lionsgate and "Daredevil," from Disney's Marvel unit.
Second, the move away from Hollywood studios comes at a time when some of those studios are re-evaluating their own relationship with Netflix. For example, FX chief executive John Landgraf, who has been quoted that he wished he never made a deal with Netflix, has criticized the streaming service, "for treating other people's shows like their own, potentially leading viewers to believe that an FX hit like 'Sons of Anarchy' is a Netflix show."
Another studio, Fox, has indicated it plans to tilt towards licensing content to rival Hulu in the future. "That may mean that we sell less to one and more to another over time," Fox chief executive James Murdoch said. "Our thinking is evolving."
That doesn't mean that studios have entirely ceased licensing to Netflix. Just recently, Disney's ABC Studios inked a deal with Netflix for hit TV show "How to Get Away With Murder."
Netflix's new 200,000-squre foot office and pre-production space is located at Sunset Bronson Studios. Hudson Pacific Properties chief executive Victor Coleman says Netflix has the option of adding 120,000 square feet for sound stages.
Topics:
Chelsea Handler
,
Daredevil
,
Distribution
,
Flaked
,
FX
,
Hollywood
,
House of Cards
,
Hudson Pacific Properties
,
Hulu
,
John Landgraf
,
Lady Dynamite
,
Licensing
,
Lionsgate
,
Marvel
,
Media Rights Capital
,
Netflix
,
Netflix Originals
,
Orange Is the New Black
,
Production
,
Sons of Anarchy
,
Sound Stages
,
Sunset Bronson Studios
,
Victor Coleman