Netflix just added First Laughs to its iPhone app, offering comedy clips from movies, TV shows and its own stand-up comedy specials, with the full-screen vertical video running via an auto-playing feed. The company stated it will debut up to 100 curated clips per day. Fast Laughs also includes social features and lets users add titles to their watch list or start watching a program immediately. The length of each video segment will run from about 15 seconds to up to 45 seconds or longer. The idea of watching content on the go echoes TikTok and the now defunct Quibi.
Variety reports that, "Fast Laughs is available now for Apple iPhone users in in English-speaking countries, including the U.S., Canada, the UK and Australia." Netflix will test an Android version later this year. Fast Laughs also lets users "share individual clips on Instagram, WhatsApp, Snapchat, Twitter and Apple's iMessage," although the recipient must be a Netflix subscriber to see the clips in the Netflix app.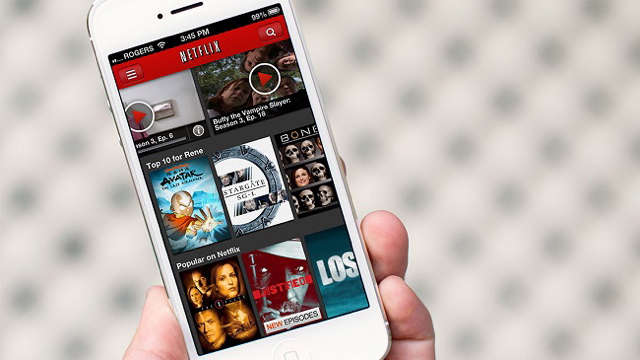 Fast Laughs also offers an LOL button, "which unleashes a burst of emoji crying tears of joy when you press it." Product designer Kim Ho was one of the team members that created Fast Laughs. The feature, however, is "not available on Netflix kids' profiles, and users are able to filter content based on their maturity rating level setting."
Clips include content from movies "Moxie" and "Murder Mystery," TV series "Schitt's Creek," and "Big Mouth," and its own stand-up specials, including Jerry Seinfeld's "23 Hours to Kill," Ali Wong's "Baby Cobra," Hannah Gadsby's "Douglas" and Kevin Hart's "Irresponsible."
The Verge reports that Fast Laughs "looks and feels like TikTok or Instagram Reels." "We're always looking for new ways to entertain and make discovery easier for members," said Netflix director of product innovation Patrick Flemming. The Verge points out that, "adding Fast Laughs makes sense for Netflix, considering the growth and prominence of TikTok in the market right now."
Netflix regards TikTok as "a major competitor" mainly because "people are spending more time on TikTok — and therefore less time on Netflix." Fast Laughs "also helps Netflix highlight just how much content is on the platform," especially its many stand-up comedy specials and its growing slate of animation. "This is one way to give subscribers a tiny glimpse of things they may have missed," says The Verge.
Topics:
Ali Wong
,
Android
,
Animation
,
Apple
,
Australia
,
Canada
,
Comedy
,
Curated
,
Emoji
,
First Laughs
,
Hannah Gadsby
,
iMessage
,
Instagram
,
Instagram Reels
,
iOS
,
iPhone
,
Jerry Seinfeld
,
Kevin Hart
,
Kim Ho
,
Netflix
,
Patrick Flemming
,
Quibi
,
Snapchat
,
TikTok
,
Twitter
,
United Kingdom
,
Vertical Video
,
Video
,
WhatsApp