At The New York Times' DealBook conference, Netflix chief executive Reed Hastings pointed to a broad, sustained growth of consumer spending on entertainment as proof that there is not enough television content currently available. Great content, he said, will find viewers. The bar for quality is rising, he noted further, and said Netflix is maintaining its high standards by working with other production companies. As an example, he pointed to "Narcos," which was produced with French company Gaumont.
TechCrunch reports that Hastings' comment about not enough TV was in response to a question about FX Networks chief executive John Landgraf's affirmation that there is "simply too much television." Hastings described his plans for more international co-productions, which aid in global distribution.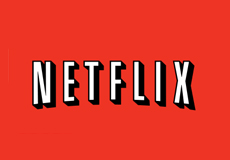 "I'm hopeful that over time we can make a great Bollywood show, that we can make a great anime show," he said.
Hastings squashed suggestions that Netflix would compete with Vice Media by getting into the news business, and also nixed the idea of Netflix getting into sports anytime soon. According to Bloomberg, what Hastings fears most is "TV Everywhere" strategies that networks use to distribute content to multiple devices.
"You get all this incredible content that the ecosystem presents on demand for your same $80 a month," he said. "Yet the inability of that ecosystem to execute on that, for a variety of reasons, has been troubling."
Some media companies are no longer selling series to Netflix exclusively, inking deals with Hulu or making them available on-demand. Investor concerns that Netflix deals may be "jeopardizing long-term prospects" fueled a sell-off in media stocks in August; entertainment companies lost over $60 billion in value over two days.
Topics:
Anime
,
Bollywood
,
DealBook
,
France
,
FX Networks
,
Gaumont
,
Hulu
,
Internet
,
John Landgraf
,
Narcos
,
Netflix
,
News
,
On Demand
,
Original Content
,
Production
,
Programming
,
Reed Hastings
,
Sports
,
Streaming
,
Television
,
The New York Times
,
TV Everywhere
,
Vice Media
,
Video
,
VOD