NBCUniversal and Google have teamed up to create and distribute 10+ multi-episode original 360-degree video and VR180 video productions, for "Saturday Night Live," Bravo's "Vanderpump Rules" and SYFY Wire among others. The two companies began their collaboration in January, producing a few 360-degree videos for "Saturday Night Live," and, on Monday, they released two new videos related to "Vanderpump Rules," which were produced with Google's 360-degree video capture/production platform Jump.
Variety reports that the two companies are also exploring collaboration on AR projects, according to a source. Both NBCUniversal Digital Enterprises executive vice president Ron Lamprecht and Google VR & AR business & operations vice president Amit Singh stated their enthusiasm over the partnership, which will also includes Google's YouTube.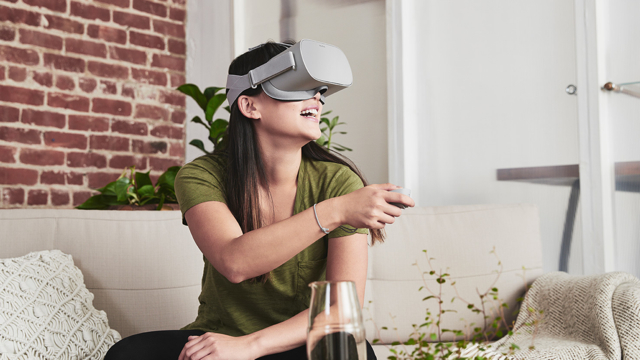 Google's Jump "automatically combines the individual videos of a 17-camera video rig in the cloud, doing away with the need for any manual stitching in the production process." NBCUniversal also "recently began to shoot videos in VR180," a YouTube-supported format "that combines 180-degree video with 3D when watched with a compatible VR headset."
TechCrunch notes that, "this is not the first time that NBCUniversal has tried out content on VR," pointing to its work with Intel and Oculus around the Olympic Games. The company has also partnered with HBO, Netflix, NFL, NBA, Discovery, Vogue and Nat Geo.
Bloomberg adds that, "Twitter inked more than 30 deals with publishers including Walt Disney and NBCUniversal to beef up its video offerings with more news, entertainment and sports." NBCUniversal will "distribute live video and clips on Twitter through its media properties, including NBC News, MSNBC and E! News."
The announcement of Twitter's partnership with Disney — which includes ESPN's "SportsCenter Live" — "pushed Twitter shares up 4.5 percent." "The new partnerships," said Bloomberg, "expand Twitter's push to become an online destination for live video" a "strategy [that] has broadened the company's appeal among users and advertisers, who are increasingly keen to market through premium video."
Twitter's daily video views have almost doubled in this last year, and "contributed more than half of ad revenue for two quarters running."
Topics:
180-Degree
,
360-Degree Video
,
3D
,
Amit Singh
,
Augmented Reality
,
Bravo
,
Cloud
,
Discovery
,
Disney
,
E! News
,
ESPN
,
Google
,
HBO
,
Intel
,
Jump
,
MSNBC
,
National Geographic
,
NBA
,
NBC News
,
NBCUniversal
,
Netflix
,
NFL
,
Oculus
,
Ron Lamprecht
,
Saturday Night Live
,
SportsCenter Live
,
SYFY Wire
,
Twitter
,
Vanderpump Rules
,
Video
,
Virtual Reality
,
Vogue
,
VR180
,
YouTube