The National Basketball Association and videogame publisher Take-Two Interactive Software inked a joint venture to establish a professional videogame league, with NBA franchises creating teams for Take-Two's "NBA 2K" videogame, beginning next year. The NBA 2K e-league is the first to be operated by a major U.S. sports league, although both teams and athletes have bought or invested in e-sports teams before. Anheuser-Busch InBev NV and Arby's Restaurant Group and other major advertisers have also gravitated to e-sports.
The Wall Street Journal notes research firm Newzoo's report that e-sports games, which have been broadcast on ESPN and TBS, are expected to reach $696.3 million this year and $1.5 billion by 2020, based on ticket and merchandise sales, advertising and other areas. Financial details of the joint venture were not revealed, but "it will operate much like the NBA, with expenses that will include player salaries, marketing, product licensing and more."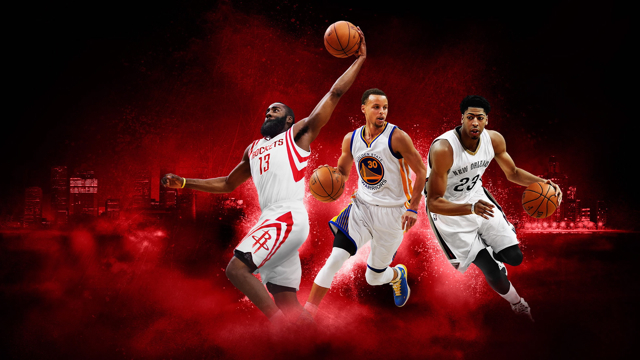 NBA commissioner Adam Silver says that, although no team has committed, all 30 NBA franchises "have expressed interest" and he expects about half of them will participate this first upcoming season. The goal, he adds, is to have all 30 teams involved. "Think of eBulls against the eKnicks."
He adds that, "coverage likely will involve both online and television broadcasts, with championship matchups held in arenas following a bracketed playoff period." All games will occur during the NBA season and be promoted during NBA broadcasts.
For team tryouts, which don't yet have a date, potential team members will be able to prove their skills remotely, via computer, which, says Take-Two executive Strauss Zelnick, gives the league "enormous flexibility to find the best players." Avatars will represent how the players look in real life, regardless of gender or size. Professional e-teams "wear matching jerseys, use high-end gear and follow a strict training regimen" and also have managers, coaches and fan bases.
NBA and Take-Two, which first licensed the "NBA 2K' series in 1999, have since shipped more than 68 million units globally. Take-Two says the most recent installment, released in late September, has already shipped more than 7 million units. Success for the nascent e-league, however, is not certain, says WSJ, pointing out that the venture needs to ink deals with broadcasters, and attract audiences big enough to draw in sponsors and advertisers.
Topics:
Adam Silver
,
Advertising
,
Anheuser-Busch
,
Arby's Restaurant Group
,
Avatars
,
E-League
,
ESPN
,
eSports
,
Gaming
,
InBev
,
Licensing
,
Marketing
,
Merchandise
,
National Basketball Association
,
NBA
,
NBA 2K
,
Newzoo
,
Strauss Zelnick
,
Take-Two Interactive Software
,
TBS
,
Television
,
Ticket Sales
,
Video Games