Location-based entertainment (LBE) is at the forefront of virtual reality and mixed reality content, and an NAB panel took a look at the role that LBE plays in distributing and popularizing this form of entertainment. Phil Lelyveld, ETC@USC's lead of the Immersive Media Initiative program, noted that LBE represents the high-end of VR/MR storytelling, in contrast to home-based solutions. Technicolor Experience Center lead VR/AR experience producer Brian Frager said the industry adoption of standards will change that.
"That's one of the friction points right now," Frager said. "So much content is created specifically for the platform it's being deployed on. With standards, you'll be able to see content played across platforms. I think a rising tide will lift all boats."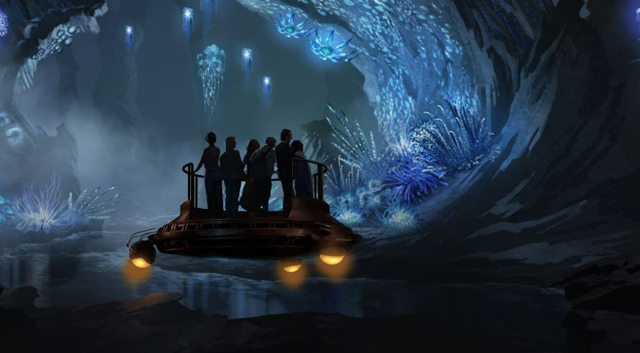 LBE presents specific considerations. Dreamscape Immersive head of production Jennifer Magee-Cook reported that, when creating "Alien Zoo" (above), her company had to consider ADA (Americans with Disabilities Act). "We have wheelchairs, which we do use, and we can also outfit a visitor with a phantom arm or leg for tracking," she said. "It's going to be tough to do, but we're also discussing a solution for those who are visually impaired."
HP global head of VR for location-based entertainment Joanna Popper noted that, "In the U.S., the audience is still thought of as young and male but it also skews into young families." In Korea, women are a target audience, with rooms where they can fix hair and make-up after the experience.
Haptics are another feature of LBE installations, noted Lelyveld who asked Magee-Cook how Dreamscape Immersive planned for and maintained the haptics in "Alien Zoo." "We're kitted up with a general suite of haptics at our locations, and train operators for when something breaks," she said. "We don't do bespoke haptics, but I'd love to see that happen."
ILMxLAB mixed reality supervisor Michael Koperwas noted that haptics can play an important role in introducing someone to this new form of media. "We've learned from some of our experiences that if the audience can touch something, it can break down the barrier of trying VR for the first time," he said.
Lelyveld asked what is missing to help deepen the immersive experience. "We always joke at work that we're the cell phone of the 1980s," said Magee-Cook. "Now, you need a backpack, and that creates an age limit. As the technology becomes more fluid, we'll get efficiencies."
Popper reported on "five different things are all growing exponentially": the technology, great content, the number of LBE sites, social interaction, and the marketing of the experiences. "We need a combination of education and marketing to show that it's not a gimmick," she added.
Frager pointed out another challenge in building LBE. "At its best, it's an interfaceless experience where everything you feel intuitively responds as you would expect," he said. "But people are unfamiliar with interfacing with computing in a 3D way." Koperwas said that the industry is still looking for the VR experience equivalent to the first iPhone, "the domino that got everything started."
"Immersive is the next wave of computing," predicted Popper. "There will be an immersive, mixed reality way for everything we currently use the Internet for."
Topics:
Alien Zoo
,
Americans with Disabilities Act
,
Brian Frager
,
Dreamscape Immersive
,
ETC@USC
,
Haptics
,
HP
,
ILMxLAB
,
Immersive Media
,
Jennifer Magee-Cook
,
Joanna Popper
,
LBE
,
Location-Based Entertainment
,
Michael Koperwas
,
Mixed Reality
,
NAB 2018
,
Phil Lelyveld
,
Technicolor Experience Center
,
Tracking
,
Virtual Reality