Mozilla has made Total Cookie Protection the default setting for Firefox worldwide, turning it into what the company calls "the most private and secure major browser available across Windows, Mac and Linux." Total Cookie Protection works by "confining cookies to the sites where they were created, thus preventing tracking companies from using these cookies to track your browsing from site to site." The feature — which Mozilla promises won't negatively affect the browsing experience — creates a separate "cookie jar" for each website visited, limiting behavioral insights to that one site rather than letting trackers link behavior across multiple sites.
The move comes as the ad tech industry grapples with how to thrive in a world in which cookies are crumbling, due largely to an Apple privacy policy change that allows consumers to opt-out of third-party cookies. Although cookies are not supposed to collect information that personally identifies users, data collected by cookies is often linked with material from other sources, creating something of a surveillance industrial complex.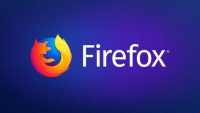 "Data is leaking all over the web," Mozilla explains in a blog post announcing its default switch to Total Cookie Protection. Student loan applications, visits to health sites and online dating apps are some of the portals tracking companies use to catalog users, Mozilla says, detailing "how robust, yet under-the-radar, the data selling economy is and how easy it is for anyone to buy your data, combine it with more data about you and use it for a variety of purposes, even beyond advertising."
The recent trend toward "single sign-on" (SSO), which lets (sometimes demands) users log-in using Facebook, Google or other credentials means the social site has the ability to share personal data of the user.
"Internet users today are stuck in a vicious cycle in which their data is collected without their knowledge, sold and used to manipulate them," Mozilla's chief security officer Marshall Erwin told TechCrunch, adding that "Total Cookie Protection breaks that cycle, putting people first, protecting their privacy, giving them a choice and cutting off Big Tech from the data it vacuums up every day."
Mozilla says Firefox has more than 200 million monthly active users and is particularly popular among security conscious users. The company first introduced Total Cookie Protection in February 2021, but users had to take steps to turn it on.
Topics:
Ad Tech
,
Anti-Tracking
,
Apple
,
Behavior Tracking
,
Consumer Data
,
Credentials
,
Facebook
,
Firefox
,
Google
,
Internet
,
Linux
,
Mac
,
Marshall Erwin
,
Mozilla
,
Privacy
,
Security
,
SSO
,
Surveillance
,
Total Cookie Protection
,
Tracking
,
Windows