Microsoft is skipping from Windows 8 to a Windows 10 operating system, expected to launch in the middle of next year. The new version, which was unveiled earlier this week, is intended to work across many different devices, from those connected via the "Internet of Things" to touchscreen phones, tablets and laptops. Windows 10 also features a newly redesigned Start Menu, which combines the tile design of Windows 8 with the traditional list design in older versions of Windows.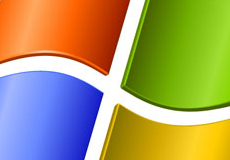 Microsoft says that Windows 10 is a substantial lead from Windows 8, according to CNET. The company launched Windows 8 in 2012 in an effort to make its software more touch-friendly in both phones and laptops. Microsoft is trying to achieve the same goal with Windows 10, but this time, the software will automatically switch interfaces depending on whether the device has a touchscreen or a keyboard.
Windows 10 was especially designed to attract business customers. The new operating system makes it easy to control all of the machines that a business owns. Also, these customers will be able to create their own "app store" for employees to use across their business cell phones, tablets, laptops, and desktops.
Wired notes that businesses had been slow to adopt Windows 8 because of its difficult-to-use interface, but the updated Start Menu in Windows 10 should be more familiar to businesses that have traditionally used Windows.
Microsoft has already started distributing a "technical preview" of Windows 10 to select testers. Windows 10 is expected to be officially released in the middle of next year.