Two years ago, Nokia announced that it had sold its mobile phone and smartphone businesses to Microsoft in a $7.2 billion deal. Since then, Microsoft CEO Satya Nadella shifted the company's focus to bringing software and services to Android and iOS mobile systems rather than convincing consumers to use Windows. Last week, Microsoft announced it was selling its low-end feature phone business, and yesterday added it would further scale back consumer phone efforts and cut another 1,850 jobs. The company explained it would also take a $950 million charge as part of the move.
"Despite all the cuts — and having already seen its market share dip below 1 percent — Microsoft says it isn't totally out of the phone-making business," reports Re/code.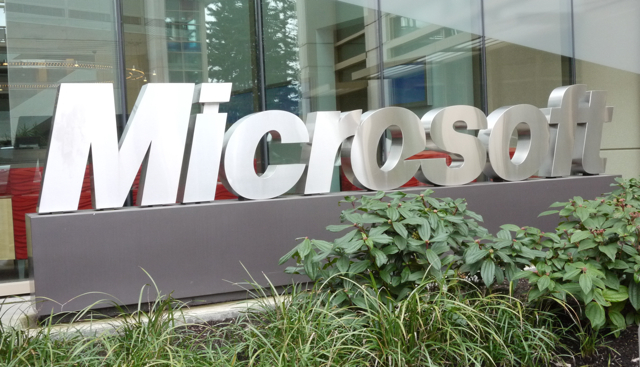 "The company insists it will continue to see phones aimed at the business market and license Windows 10 to any other hardware makers that want to give Windows Phone a try."
Last summer, Microsoft shifted its strategy to limit the number of countries to which it would offer phones and to focus primarily on "Windows enthusiasts, entry-level smartphones and the business market."
Meanwhile, as Microsoft backs out of the phone business, the Nokia brand may have a comeback. Last week it was reported that Finland-based HMD global Oy was acquiring a 10-year license from Nokia to use the brand name for phones and tablets. HMD also announced it plans to acquire Microsoft's feature phone unit.
"HMD, along with a unit of China's Foxconn, will pay Microsoft $350 million to acquire the feature phone business, including its distribution channels and a Vietnam-based manufacturing facility," according to Re/code. "The new company is also pledging to invest $500 million to build up its new business… Once all the deals close, HMD will be run by Arto Nummela, who is running the Microsoft feature phone business and serving as overall head of Microsoft's mobile devices business in Asia, the Middle East and Africa."
Yesterday, Windows and Devices unit head Terry Myerson sent an e-mail to Microsoft staff. "Windows 10 recently crossed 300 million monthly active devices, our Surface and Xbox customer satisfaction is at record levels, and HoloLens enthusiasts are developing incredible new experiences," he wrote.
"Yet our phone success has been limited to companies valuing our commitment to security, manageability, and Continuum, and with consumers who value the same. Thus, we need to be more focused in our phone hardware efforts."
Related:
OneCore to Rule Them All: How Windows Everywhere Finally Happened, Ars Technica, 5/20/16
Topics:
Acquisition
,
Africa
,
Android
,
Arto Nummela
,
Asia
,
China
,
Continuum
,
Enterprise
,
Finland
,
Foxconn
,
HMD
,
HoloLens
,
iOS
,
Licensing
,
Microsoft
,
Middle East
,
Mobile
,
Nokia
,
Operating System
,
Satya Nadella
,
Security
,
Smartphones
,
Software
,
Surface
,
Tablets
,
Terry Myerson
,
Vietnam
,
Windows
,
Windows 10
,
Windows Phone
,
Xbox