Microsoft CEO Satya Nadella announced that a series of executive changes would take place at the company, including the departures of former Nokia CEO Stephen Elop, and senior level execs Kiril Tatarinov, Eric Rudder and Mark Penn. Meanwhile, Windows head Terry Myerson will take on added responsibility. As part of the company's shift from devices and services to productivity and cloud computing, Nadella has appointed a team to oversee the restructuring of Microsoft's three engineering groups — Windows and Devices, Cloud and Enterprise, and Applications and Services.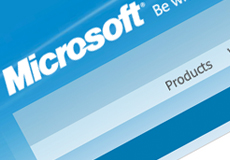 In 2013, Microsoft purchased Nokia's handset business for more than $7 billion, and Elop became the new head of Microsoft's Devices arm.
"The departure of Elop, whose Devices group will be rolled into Microsoft's Windows unit, signals a shift of emphasis away from hardware and back to Microsoft's core business," reports Reuters.
"Stephen and I have agreed that now is the right time for him to retire from Microsoft," Nadella wrote. "I regret the loss of leadership that this represents, and look forward to seeing where his next destination will be."
The Nokia acquisition and Elop appointment had initially "led to speculation he would shore up the company's ailing effort to make its own smartphone — and possibly succeed Steve Ballmer as CEO," explains Wired.
"Neither of those things happened, and his exit from the company seems to be as strong a sign as any that Microsoft is — at least in spirit — seceding from a crowded smartphone market that has become increasingly difficult to penetrate."
The Windows and Devices unit is expected to continue development of Lumia phones, Surface tablets, Xbox consoles and the HoloLens augmented reality device. These products are specifically meant to showcase Windows, which is now core to Microsoft's mission. Windows 10 is scheduled to launch July 29. The operating system is designed to run across PCs, phones and tablets.
Topics:
Acquisition
,
Applications
,
AR
,
Augmented Reality
,
Cloud
,
Enterprise
,
Eric Rudder
,
Game Console
,
Gaming
,
HoloLens
,
Kiril Tatarinov
,
Lumia
,
Mark Penn
,
Microsoft
,
Nokia
,
PCs
,
Satya Nadella
,
Smartphones
,
Stephen Elop
,
Steve Ballmer
,
Surface
,
Tablets
,
Terry Myerson
,
Windows
,
Windows 10
,
Xbox
,
Xbox One