Meta Platforms is expanding its Meta Advantage advertising automation program, an effort to mitigate fallout from Apple's consumer privacy measures, which have substantially constrained its ability to target and personalize ads. Launched in March, Meta Advantage bundles AI and ad automation tools to simplify the process for advertisers. This week the company added Advantage+ Shopping, assisting in campaign creation, simultaneously offering up to 150 automated creative combinations. The update offers more options to e-commerce brands and is geared toward optimizing the presence of Facebook or Instagram storefronts.
"Meta is beefing up its Meta Advantage suite of automated ad products with an eye toward e-commerce and retail advertisers, as well as small and midsized businesses," writes Adweek, explaining that Meta's VP of its global business group Nicola Mendelsohn said businesses challenged by macroeconomics and supply chain issues still need to advertise to ensure return on investment, and that Meta aims to help them with new tools that "leverage the power of artificial intelligence and use automation."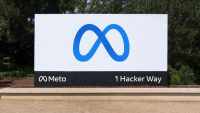 A Meta-commissioned Ipsos study indicates "52 percent of consumers want to find brands and products they haven't heard about but align with their shopping preferences," the company said in its latest Advantage+ announcement, promising that "through Advantage+ solutions, advertisers can tap into the power of AI to provide more relevant campaigns to the people who matter most to their businesses."
Meta says early use cases have been generating good results: "In a study of 15 A/B tests, we discovered that Advantage+ shopping campaigns drove 12 percent lower cost per purchase conversion compared to advertisers' Business as Usual (BAU) ads." Though still in testing, the Advantage+ Shopping toolkit, writes Social Media Today, "will be able to guide users to where they're more likely to convert, based on their past behavior."
Noting that Meta can no longer track where iOS users "are tapping through to," Social Media Today says Meta can still "track link click activity when you use the in-app browser in its apps," which could make Advantage+ "a more effective option" when mounting campaigns.
"Meta's also looking to give SMBs more access to the same tools, with smaller brands now able to access Advantage+ creative and Advantage audience to create ads via their Facebook Page," Social Media Today reports.
"Advantage+ creative automatically adjusts ad creative for each person who views your ad. This helps show them the version they're most likely to respond to, delivering better ad performance, while Advantage audience creates a personalized audience based on your Page details and automatically adjusts over time to help you reach more relevant people with your ad," Meta says.