Croatian company MashMe has developed new software that allows users to create animated scenes and avatars of themselves using only a webcam. MashMe tracks even the most minute details of a person's facial expressions and gestures to create animated avatars that can be used with services like Google Hangouts, Twitch and Skype. The company recently launched a Kickstarter campaign with a goal of raising $50,000, promising its contributors access to one of the two final software packages it plans to offer. 
MashMe will offer two main software packages, Hero and Extreme, both of which have different animated capabilities. "Hero includes an assortment of characters, environments, and props, while Extreme edges into professional animation territory, allowing users to import assets and including commercial exploitation rights for creations," Wired reports.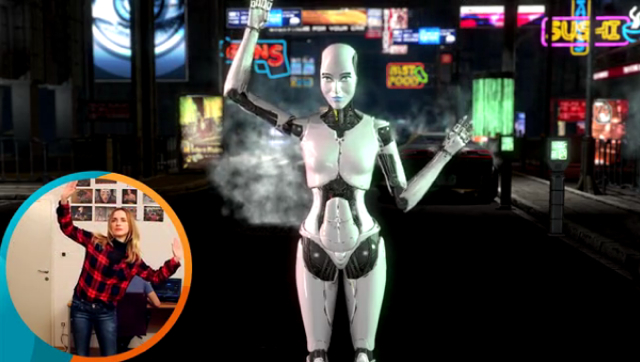 MashMe has created six pre-existing avatars that include characters such as dinosaur Taco Rex, lifeguard Greg and robot girl A.N.N.I.
Wired also writes that the software could potentially be useful as an educational tool or work in conjunction with Microsoft's Kinect webcam to create full body animated characters. Additionally, the company is touting the tool as a way to produce compelling YouTube videos and business presentations.
"We created a simple, fast solution that enables everyone to produce animated content," explained MashMe CEO Darian Skarica. "Simply put, we take care of all the technical complexities associated with making animated videos while leaving the fun parts of creation."
With 28 days to go, MashMe has raised $11,385 on Kickstarter.
Topics:
A.N.N.I.
,
Animation
,
Avatar
,
Communication
,
Croatia
,
Crowdfunding
,
Darian Skarica
,
Education
,
Extreme
,
Facial Expressions
,
Gaming
,
Google
,
Google Hangouts
,
Hero
,
Internet
,
Kickstarter
,
Kinect
,
MashMe
,
Microsoft
,
Motion Tracking
,
Production
,
Skype
,
Social Media
,
Software
,
Taco Rex
,
Twitch
,
Video Chat
,
Webcams
,
YouTube