Japan is on track to become a virtual reality powerhouse, largely due to the imminent release of Sony PlayStation VR. Mixed-reality theme parks, VRcades, augmented reality, and VR retail applications are all gaining traction. Gumi, GREE and Colopl, which has made about 30 VR investments, are a few of the major domestic VR investors. One VR startup, FOVE, a pioneer in eye tracking, has already raised $11 million; its chief executive Yuka has been featured in Forbes and SoftBank's Taizo Son, chairman/founder of mobile gaming company GungHo, is one of its investors.
TechCrunch notes that, in addition to PlayStation VR in Japanese living rooms, the country's arcade culture has produced the nascent phenomenon of social VRcades, where the high-end HTC Vive (below), "has emerged as a front runner."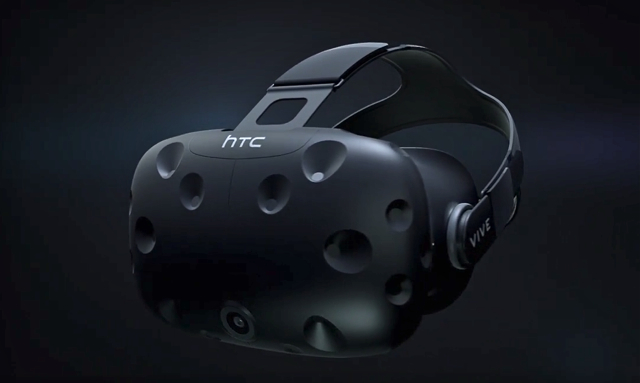 In these VRcades, "spectators surround folks playing VR games … and they're able to watch the player through viewpoints other than the gamer's first person view." So-called mixed reality productions are what permit viewers to see what the gamer is seeing, but not in his or her first person view. "It's an innovative way to move a camera around the VR world and film gameplay for real world spectators."
Mixed-reality theme parks are also becoming a fad in Tokyo. TechCrunch recommends "Melbourne-based Zero Latency VR's mixed reality zombie survival crossover with Sega Live Creations," which can be found at the Yokohama Joypolis theme park. Bandai Namco's VR Gundam Wing arcades in Odaiba are also of note.
Although neither of these experiences apparently compares favorably with The VOID, which enjoyed "theme-park-like success" in Manhattan's Time Square, that "darling of Western mixed reality" was notably absent in Tokyo.
Japan is also embracing the use of VR in retail, with high-end department store Isetan showing off "two separate designers using VR shopping experiences" that were "part immersive advertising … and part commerce." In the U.S., in a retail environment such as Best Buy, a technician is on hand to oversee VR experiences, but Japanese shoppers were on their own with the Vive headset.
Augmented reality is also growing in Japan, with the use of smartphone AR facial filters, including Looksery (purchased by Snapchat for a rumored $70 million) and MSQRD (bought by Facebook for about $150 million). TechCrunch saw "long lines for each booth," with separate areas for putting on makeup.
Photo-filter video editing apps Prisma and Artisto are also likely to become "globally commonplace." Also big in Japan is Line's messaging app, where its "computer vision entertainment applications" enjoy "smartphone market leadership."
Topics:
Artisto
,
Augmented Reality
,
Best Buy
,
Colopl
,
Eye Tracking
,
Facebook
,
FOVE
,
Gaming
,
GREE
,
Gumi
,
GungHo
,
HTC Vive
,
Isetan
,
Japan
,
Joyopolis
,
Looksery
,
Mixed Reality
,
Mobile
,
MSQRD
,
Prisma
,
Retail
,
Snapchat
,
SoftBank
,
Sony PlayStation VR
,
Taizo Son
,
The VOID
,
Tokyo
,
Virtual Reality
,
Yuka
,
Zero Latency