Amazon recently confirmed that it has acquired 2lemetry, a startup with a focus on creating real value of data being processed and shared via Internet-connected devices. Under Amazon, Denver-based 2lemetry will continue to service its existing clientele, which includes companies such as Honeywell and First Mile. All other deal details remain undisclosed. Amazon's acquisition of 2lemetry reflects the company's early efforts to develop an Internet of Things business strategy.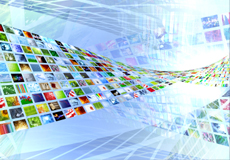 According to Business Insider, 2lemetry collects data from Internet-connected devices, "organizes it, [and] makes it into something useful and readable, and lets you see analytics and make predictive models based on it."
TechCrunch reports that 2lemetry's technology may be useful in a retail environment, where merchants could make use of beacons to not only identify when shoppers are nearby but also alert these shoppers about special promotions or sales.
A few years ago, Amazon rolled out Kinesis, a cloud-based service that delivered customers the technology to process large streams of data in real-time. The service can be seen as a building block for Amazon.
Amazon "now sells home automation hardware such as smart locks and thermostats… Coupled with work Amazon put into Echo, its own connected assistant hardware, perhaps 2lemetry's technology could find tis way into a consumer-focused service, too," TechCrunch reports.
Since launching back in 2011, 2lemetry has raised as much as $9 million from a group of investors, a list that includes Salesforce.