Intel unveiled Authenticate, a technology that introduces a new, heightened level of security and computing performance. Authenticate makes it easier for multifactor authentication by which users put in place up to four safeguards before they are able to log in to their computer. That could be any combination of a password, fingerprint, set of numbers on a touchscreen or presence of an authorized employee smartphone. Authenticate is already built into new versions of Intel's Core chips, which are used in business PCs.
The Wall Street Journal notes that Authenticate's crucial feature is that the identifying factors and company security policies are stored on a special protected zone on the microprocessor rather than on the computer's disk drive or other traditional storage device that are vulnerable to attacks.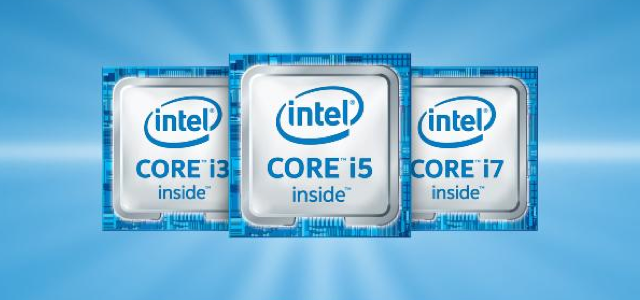 The new chips — the Core family's sixth generation — provides up to 2.5 times the computing performance of a five-year-old PC (Intel didn't offer comparisons with more recent PCs).
Stolen passwords are a major cause of data breaches; passwords are often stolen when users visit a "booby-trapped site" or open an email with malware. Authenticate also is a solution for users who are increasingly frustrated by having to remember and manage passwords.
Intel, which is allowing companies to test Authenticate before its broader release, is in a prime position to popularize a solution such as Authenticate since it supplies chips to more than 9o percent of all PCS, says WSJ. Authenticate works with Microsoft Windows 10, Windows 8 and Windows 7.
This isn't Intel's first foray into improving security. For 10 years, it has offered vPro, hardware features that work with security software, including ways to establish that a PC (or portions of it) haven't been tampered with. But some experts feel that it will take time for Authenticate to have an impact on the market. Lopez Research founder Maribel Lopez says businesses aren't yet ready for Authenticate, because they have built security around password protection.
The chip introduction also coincides with a new TV advertising campaign, highlighting chief executive Brian Krzanich's new priorities, to show how the company also affects the outside world, as shown by selected artists, dancers, musicians and clothes designers.
Topics:
Advertising
,
Authenticate
,
Authentication
,
Brian Krzanich
,
Chips
,
Computers
,
Core
,
Cybersecurity
,
Data Breach
,
Email
,
Enterprise
,
Fingerprint
,
Intel
,
Lopez Research
,
Malware
,
Maribel Lopez
,
Microsoft
,
Multifactor Authentication
,
Password
,
PCs
,
Security
,
Smartphone
,
Touchscreen
,
Windows 10
,
Windows 7
,
Windows 8