Intel reports that the eighth generation of its Core line of chips, to be debuted in new laptops in September, will offer as much as a 40 percent increase in performance over its previous generation. Although the PC market has been declining, Intel — whose chips are already in 80 percent of PCs globally — is still posting upticks. In Q2, Intel saw a 12 percent increase in chip sales. Intel's only remaining competitor in this sector is Advanced Micro Devices (AMD), which is also bringing its new Zen chips to market this year.
Bloomberg reports that AMD's new chips don't simply "challenge Intel parts on performance for the first time in years," but are less expensive. Intel notes that, compared to the 450 million PCs "currently in use and that are more than five years old," the computers are now half as thick, with processors that are twice as fast.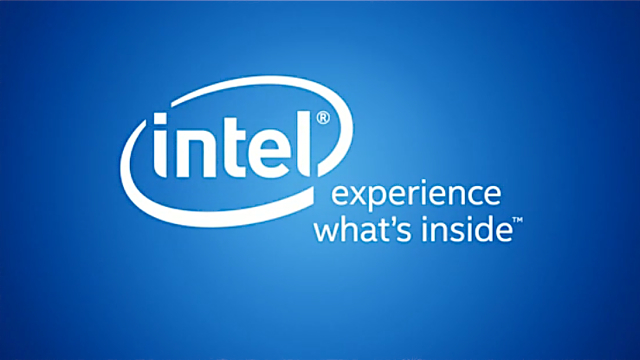 Whereas the older computers can't accomplish such tasks as editing 4K video, the new chips will be able to accomplish such a task in "single-digit minutes versus tens of minutes on previous generation machines." Intel's increase in performance relies on "adding more computing cores to the chips, typically doubling up to four or eight, a significant step forward for processors used in the smallest laptops."
VentureBeat notes that the eighth generation Core processors are "are targeted at laptop users who like to do video editing or run virtual reality apps," and will also be ideal for gaming laptops.
Intel senior vice president/general manager of the client computing group Gregory Bryant says the new processors will "fit into laptops than are less than 11 millimeters thick and be able to run 4K content, VR apps, and mixed reality technology." Although AMD "recently claimed the speed crown" for desktop processors, "Intel believes its fastest upcoming desktop chips will beat AMD's fastest offering."
Improved battery life means "these machines can run 4K Ultra HD video for up to 10 hours on a single charge." The eighth generation Core, which include "some of the first chips based on Intel's 10-nanometer manufacturing process, will roll out in desktops in the fall, "followed by processors for enterprise customers and a broad range of other options purpose-built for different segments."
Topics:
4K
,
Advanced Micro Devices
,
AMD
,
AMD Zen
,
App
,
Battery Life
,
Chip
,
Computer Chip
,
Core
,
Core Processors
,
Desktop PC
,
Editing
,
Enterprise
,
Gaming
,
Gregory Bryant
,
Intel
,
Laptop
,
Mixed Reality
,
PC
,
Photo
,
Processor
,
UHD
,
Ultra HD
,
Video
,
Video Game
,
Virtual Reality
,
Zen Chips