NBCUniversal has launched a free Roku app that offers television viewers access to day-after-air full high definition episodes and highlights of their favorite NBC shows, including new fall series such as "Blindspot," "Heroes Reborn" and "The Player." While no provider login is required for select new series, authentication will be needed for access to returning NBC shows and older content. The network also plans to make late night programming — including "Saturday Night Live" and "The Tonight Show with Jimmy Fallon" — available as full episodes and as clips.
According to the Roku Channel Store, "with a TV provider login, you can watch new episodes of every show the day after they air and binge on complete seasons of select series. Full episodes are only streamable in the United States."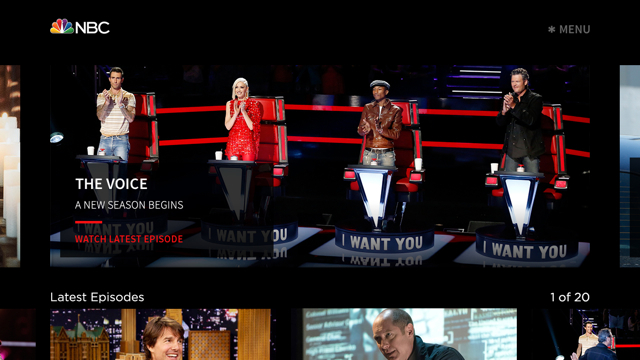 Users who log in will have access to the NBC library of older shows and popular returning series such as "The Blacklist,""Law and Order: SVU" and "Grimm."
"The authentication option could be ideal for a Roku set-top box or streaming stick that's positioned at a secondary television in a home, one that doesn't have access to a cable box," notes Digital Trends. "Interestingly, it's possible NBC's app could cause more cancellations of Hulu." NBC was an early supporter of Hulu.
Topics:
App
,
Authentication
,
Binge Viewing
,
Blindspot
,
Cable
,
Episodes
,
Grimm
,
HDTV
,
Heroes Reborn
,
Hulu
,
Jimmy Fallon
,
Law and Order
,
NBC
,
NBCUniversal
,
Pay TV
,
Roku
,
Roku Channel Store
,
Satellite
,
Saturday Night Live
,
STB
,
Streaming
,
Subscription
,
Television
,
The Blacklist
,
The Player
,
The Tonight Show
,
Truth Be Told
,
TV Show