According to a new report from eMarketer, photo and video sharing app Instagram, which does not have a desktop ad product, is projected to bring in $595 million in mobile advertising revenue worldwide this year. The report predicts the Facebook-owned network will reach $1.48 billion in mobile ad revenue in 2016 and $2.81 billion the following year. By 2017, eMarketer expects Instagram will account for more than 10 percent of Facebook's total ad revenue and, in the U.S., Instagram will have higher net mobile display ad revenues than Google and Twitter.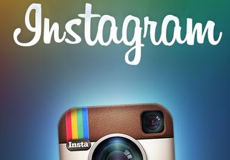 The rapid growth is expected to be "driven by high demand for the social network's new ad products, which will expand beyond branding to include direct response, the ability to buy ads via an API, and enhanced measurement and targeting features," explains eMarketer.
"The company recently announced it is rolling out new tools for marketers, including ads that prompt users to do things like download an app," reports The Wall Street Journal. "Advertisers are also anticipating Instagram's move to incorporate more of Facebook's ad targeting capabilities, which will potentially allow marketers to find niche consumers on the platform instead of the broad demographics they are currently using."
Instagram surpassed Twitter last year to become the second largest social network in the United States. According to eMarketer, the U.S. market will continue to be the most significant for Instagram, although its ad products are also presently available in Australia, Brazil, Canada, France, Germany, Japan and the United Kingdom.
Topics:
Ad Products
,
Ad Revenue
,
Ad-Targeting
,
Advertisers
,
Advertising
,
API
,
App
,
Australia
,
Branding
,
Brands
,
Brazil
,
Canada
,
Direct Response
,
Downloads
,
eMarketer
,
Facebook
,
France
,
Germany
,
Google
,
Instagram
,
Japan
,
Marketers
,
Marketing
,
Measurement
,
Mobile
,
Mobile Ads
,
Photos
,
Social Media
,
Social Network
,
Twitter
,
United Kingdom
,
Video