Instagram has taken a step to increase transparency, giving Internet celebrities on the site an easier way to let viewers know if their posts are sponsored. Users and sponsors can work together to decide whether or not to tag a post as a "paid partnership" at the top. This new feature is currently being tested with a few celebrities and businesses. If it proves successful, Instagram will launch it more widely. Parent company Facebook already uses a similar method of disclosing such paid partnerships.
Bloomberg quotes Instagram head of global creative programs Charles Porch as saying that the goal is "to get a ton of feedback." "It's all about transparency within the community," said Porch. Previously, so-called Instagram influencers were "supposed to signal when they are being paid via hashtags on their posts."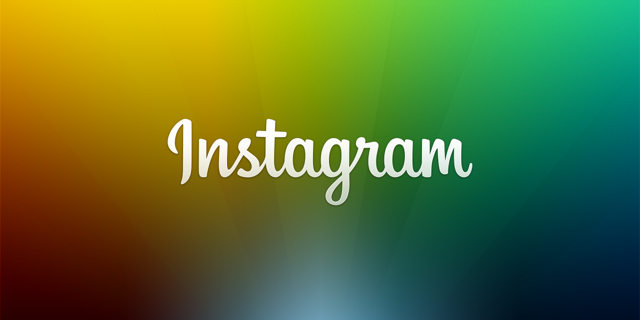 The more obvious hashtags — #ad or #sponsored — did the trick, but many influencers used "less obvious tags" or avoided the hashtag altogether "out of concern they'll appear inauthentic."
That trend prompted the Federal Trade Commission to send warning letters to these influencers earlier this year that they were not "making it clear when a company was paying them to peddle a product." The lack of transparency also led to more aggressive moves, including warnings sent to companies that paid the influencers. Some settled with the commission, as was the case with Lord & Taylor, which paid "50 fashion influencers to wear the same paisley dress in their posts without noting they were paid."
Porch reports that Instagram rolled out the new feature without running it by the FTC on "whether the new option will satisfy the agency's disclosure guidelines." He noted that, on a country-by-country basis, "every creator should defer to their local authority that gives best practices."
Instagram is debuting the feature before the VidCon conference that draws Internet celebrities and their fans. Instagram plans to have an exclusive lounge for creators, giant swings for conference attendees and a talk by its chief executive Kevin Systrom.
Topics:
Advertising
,
Charles Porch
,
Facebook
,
Fashion
,
Federal Trade Commission
,
FTC
,
Hashtags
,
Images
,
Influencers
,
Instagram
,
Internet
,
Internet Celebrities
,
Kevin Systrom
,
Lord & Taylor
,
Marketing
,
Middle Earth
,
Photos
,
Regulation
,
Social Media
,
Sponsored Content
,
Transparency
,
VidCon
,
Videogames