In October, Hulu reached No. 8 on the worldwide iOS Top Revenue chart and No. 10 on the worldwide Top Revenue chart for iOS and Android combined, a gain achieved after it made several moves to attract more subscribers. Among them, Hulu struck a deal with Epix when Netflix declined to renew its deal. It also debuted a commercial-free paid tier, the "No Commercials" plan, in September, priced at $11.99 per month. Pleased with the growth, chief executive Mike Hopkins says the company plans on producing original content.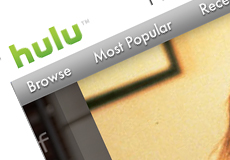 According to TechCrunch, Hulu wasn't even in the top 10 for iOS and Android revenue in the month prior to its most recent rating. App Annie says that only one other video streaming service, HBO Now, ranked higher than Hulu's No. 8 during October, at No. 4. HBO charges $14.99 a month for the premium streaming service.
The Hollywood Reporter says that Hopkins called the "No Commercials" service "part of a larger strategy to change the conversation about Hulu with consumers."
"When we looked at our brand metrics, our brand health, the advertising issue was really eating away at the foundation of the brand," he said.
Reporting that the company's revenue is about 50-50 advertising and subscriptions, Hopkins notes that, "the vast majority of customers" are choosing the $7.99/month "Limited Commercials" plan, which was expected. Hopkins also states that due to Hulu's healthy growth the company plans to create original content "to boost brand awareness and subscribers."
Hulu, which is owned by 21st Century Fox, Walt Disney and NBCUniversal, now has 9 million subscribers, 50 percent more than in 2014, and viewers are watching "at least 30 percent more content."
Hulu is now ranked No. 5 behind Netflix, Vine and Fandango on the U.S. Monthly Active Users (MAU) charts in the iOS Entertainment category. "We're growing," said Hopkins. "So we're taking some shots on original programming to ring the bell, if you will, and get that attention, get subscribers."