At Business Insider's IGNITION conference in New York City, Hulu chief executive Randy Freer predicted that, 10 years from now, out of 300+ current cable channels, the only ones that will survive are those that have built a brand with a strong viewer base. He added that, with the exception of live news and sports, everything else on TV will be distributed on-demand. Hulu, which offers live streaming TV with 55+ channels and several Discovery linear channels, is considering less expensive skinny bundles without linear channels.
Variety reports that, in May, Freer said Hulu "had topped 20 million total subscribers (up from 17 million at the end of 2017)," and will "add more [subscribers] in the second half than we did in the first half" of this year. Most recently, Hulu introduced a "limited-time Black Friday deal offering the ad-supported SVOD tier for 99 cents per month for one year," which proved to be more successful than anticipated.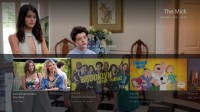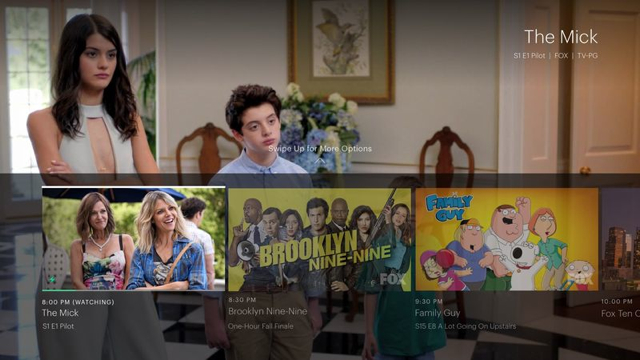 Freer has also recently complained about "most favored nation" clauses in TV carriage pacts, "under which networks are required to extend the same terms and conditions they offer to other pay-TV distributors." "It's crazy that we are still held hostage by the pay-television industry and the MFN world," said Freer. "Everything is tied back to Comcast somehow. We can't innovate. Every time you negotiate with one network, you're negotiating with the entire industry."
Freer said that the company needs to sign up between 30 million and 50 million homes "to get the scale in the business," even as it battles Netflix and other OTT services for market share. He also revealed that, "Hulu has been able to improve margins by 50 percent over the past year, while maintaining the $40 monthly price," although the company is not yet profitable, losing as much as $440 million in Q3 2018, "more than double a loss of $207 million a year earlier and losses of $357 million in Q2, according to regulatory filings by Comcast and 21st Century Fox."
Disney is set to take over 60 percent ownership of Hulu in 2019, as a result of its acquisition of 21st Century Fox's assets. Disney chief executive Bob Iger has stated that, "Disney would look to expand Hulu internationally." According to Freer, "Hulu is currently evaluating which markets make sense to launch into but didn't identify any."
"Whatever country we go into, we have to have a reason for being there," he said. "We're a little late in some markets … It's a hard problem to come into [but] we are excited about some countries." Freer "also outlined a vision for giving Hulu customers more choice in how they purchase content," including the ability to buy access to content without ads or make a pay-per-view buy.
Topics:
21st Century Fox
,
Advertising
,
Black Friday
,
Bob Iger
,
Business Insider
,
Cable TV
,
Carriage Fee
,
Comcast
,
Discovery
,
Disney
,
Hulu
,
Ignition
,
Linear TV
,
Netflix
,
New York City
,
News
,
On Demand
,
OTT
,
Pay Per View
,
Pay TV
,
PPV
,
Randy Freer
,
Skinny Bundle
,
Sports
,
Streaming
,
Subscription
,
SVOD
,
Television
,
Video