The HTC Vive, a room-scale virtual reality headset, is expanding its feature set to include wireless functionality and peripheral devices. The company has announced that the TPCast adapter will grant the Vive fully wireless capabilities without introducing noticeable latency or degraded image quality. Developed internally and produced by TPCast, the device promises up to two hours of battery life, with the possibility of upgrading to an "XL" battery providing up to five hours. The included transmitter sends an uncompressed signal directly to a receiver mounted on top of the strap that holds the Vive to the user's head, and the battery pack fits easily in a pocket. The TPCast will ship in Q2 of this year, and will cost $249.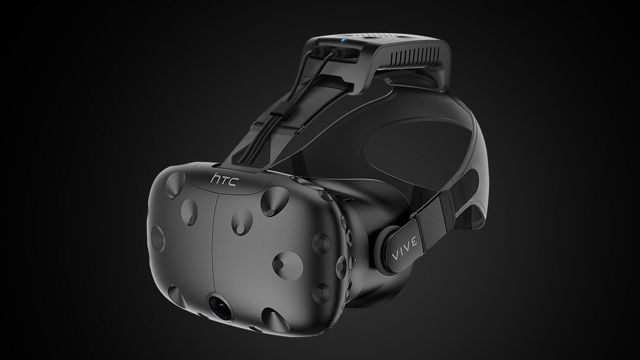 HTC also announced the Vive Tracker, a small puck-shaped device that allows peripherals to be integrated into virtual reality. Among the objects showcased were baseball bats, firehoses and guns.
The use of Vive Trackers must be carefully integrated into a developer's chosen peripheral, meaning that gamers will not simply be attaching the device to objects around the house. Developers have commented that the device is very easy to integrate into their games.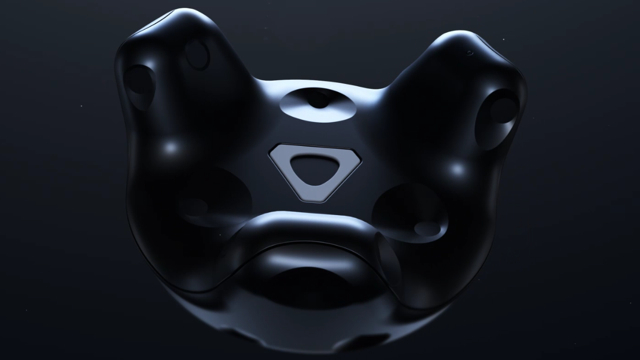 Lastly, HTC announced the Deluxe Audio Strap, a more robust and comfortable system for holding the Vive on the user's head. Similar to the Oculus Rift, it includes built-in headphones. The general consensus about the two devices has been that the Vive boasts greater functionality, but is heavier and less comfortable to wear. The Deluxe Audio Strap, releasing in Q2 of this year, aims to alleviate that concern.
Related:
Vive Unveils New Accessories and Subscription Service at CES, Vive Blog, 1/4/17
Next for HTC Vive: Wireless VR and Tracking for Everything, Engadget, 1/4/17
Watch HTC Vive's Wireless VR Adapter and Object Tracker in Action, Engadget, 1/7/17
HTC Vive Tracker: Our First Take, Digital Trends, 1/6/17
HTC Vive's New Tracker Turns Every Real World Object Into a VR Toy, Gizmodo, 1/4/17
Topics:
Battery Life
,
CES 2017
,
CTA
,
Deluxe Audio Strap
,
Developer
,
Facebook
,
Gaming
,
Headphones
,
HTC
,
HTC Vive
,
Latency
,
Object Tracker
,
Oculus Rift
,
Subscription
,
TPCast
,
Virtual Reality
,
Vive Tracker
,
Vive X Incubator
,
VR Gaming
,
VR Headset
,
Wireless
,
Wireless Adapter
,
Wireless Tracking
,
XL Battery